The brain is the control center of your body, and any trauma to your brain can have serious and lasting effects. A brain injury is any injury to your brain that not only affects a person physically, but also emotionally and behaviorally. These types of injuries can happen at birth or later in life from an illness or trauma.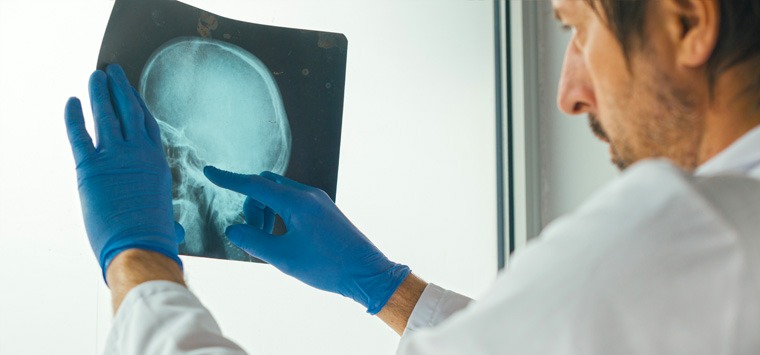 A traumatic brain injury or TBI doesn't always involve an open head wound, skull fracture, or even a loss of consciousness. The most common causes of traumatic brain injuries are:
Motor vehicle accidents
Falls
Sports injuries
Violent crimes
Child abuse
The long term expectations after someone has suffered a TBI can vary from a full recovery to permanent brain damage, resulting in a lifetime of disability. Whatever the prognosis is, the medical costs from a TBI can add up quickly and getting the most appropriate care as quickly as possible can make a huge difference in quality of life for the victim.
The types of TBI cases we see the most of
Approximately, 2.8 million people in the U.S. sustain a TBI each year, and it is a contributing factor to about 30% of all injury-related deaths. Some of the common causes of closed head injuries are:
Falls, especially is adults age 65 and older
Motor vehicle collisions, most common in young adults
Sport injuries
Being struck by an object
Child abuse, most common in children under age 4
Blasts from explosions
Some of the most common causes of penetrating head injuries usually involve an act of violence including:
Assault by a weapon such as a hammer, knife, or baseball bat
Being hit by a bullet from a gun or from shrapnel
Some people with TBI may be permanently disabled. Brain injury from car accidents or other TBI cases can completely change the way a person acts, thinks, or feels — and that can happen in a matter of seconds.
How to get legal help if you need it
If you or a loved one has been the victim of one of the causes of brain injury as the result of another person's negligence, recklessness, or intentional act, you and/or your family may be entitled to financial compensation for your medical bills, financial losses, and pain and suffering.
Given the costs associated with traumatic brain injuries, it is critical to the success of your case that you contact a personal injury attorney with experience handling cases such as these. Roberts Jeandron Law, brain injury attorneys, represent TBI victims in Orange County and throughout Southern California. Our top priority is to provide expert representation to ensure that you get the compensation you need to move forward with your life.
---
Disclaimer: The information you obtain at this site is not, nor is it intended to be, legal advice. You should consult an attorney for advice regarding your individual situation. We invite you to contact us and welcome your calls, letters and electronic mail. Contacting us does not create an attorney-client relationship. Please do not send any confidential information to us until such time as an attorney-client relationship has been established.