Newport Beach Wrongful Death Lawyer
Was your loved one's death caused by another's extreme, reckless disregard for life? Roberts | Jeandron Law can help you seek monetary damages in wrongful death compensation after a family member has been killed due to another's actions or criminal intent. Our Newport Beach, CA wrongful death lawyers have recovered millions for Californians in personal injury claims, and we can help you get the just and fair settlement that you deserve in your wrongful death case.
Losing a loved one is extremely painful and, at times, seemingly unbearable. Hiring a Newport Beach wrongful death attorney will not only take the stress off you and your family members but can help you build the strongest case possible and get justice in honor of your deceased family member.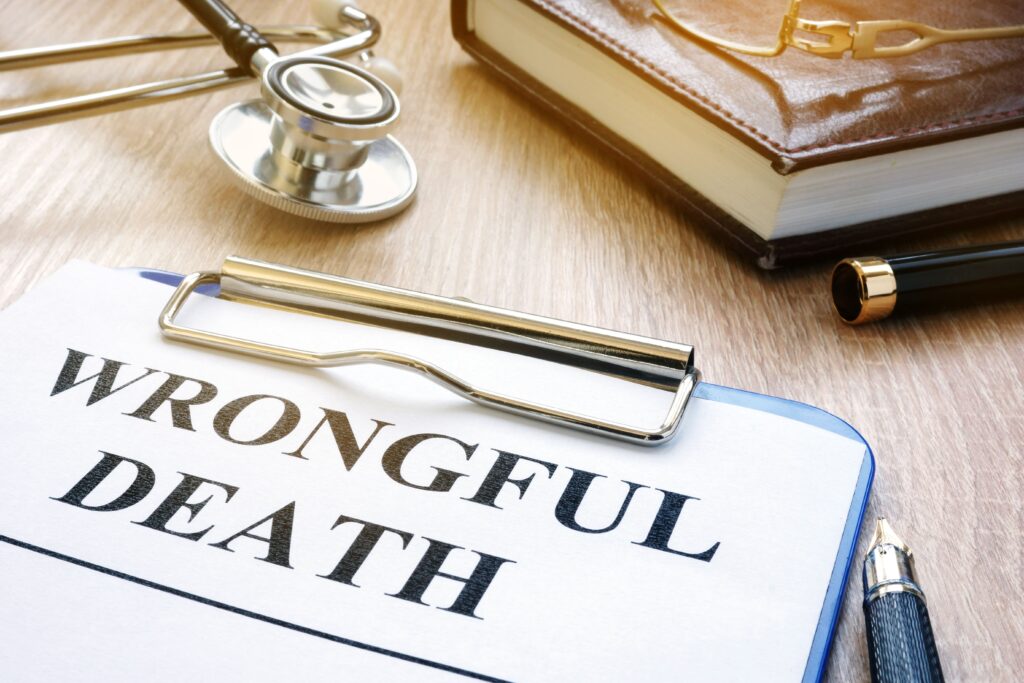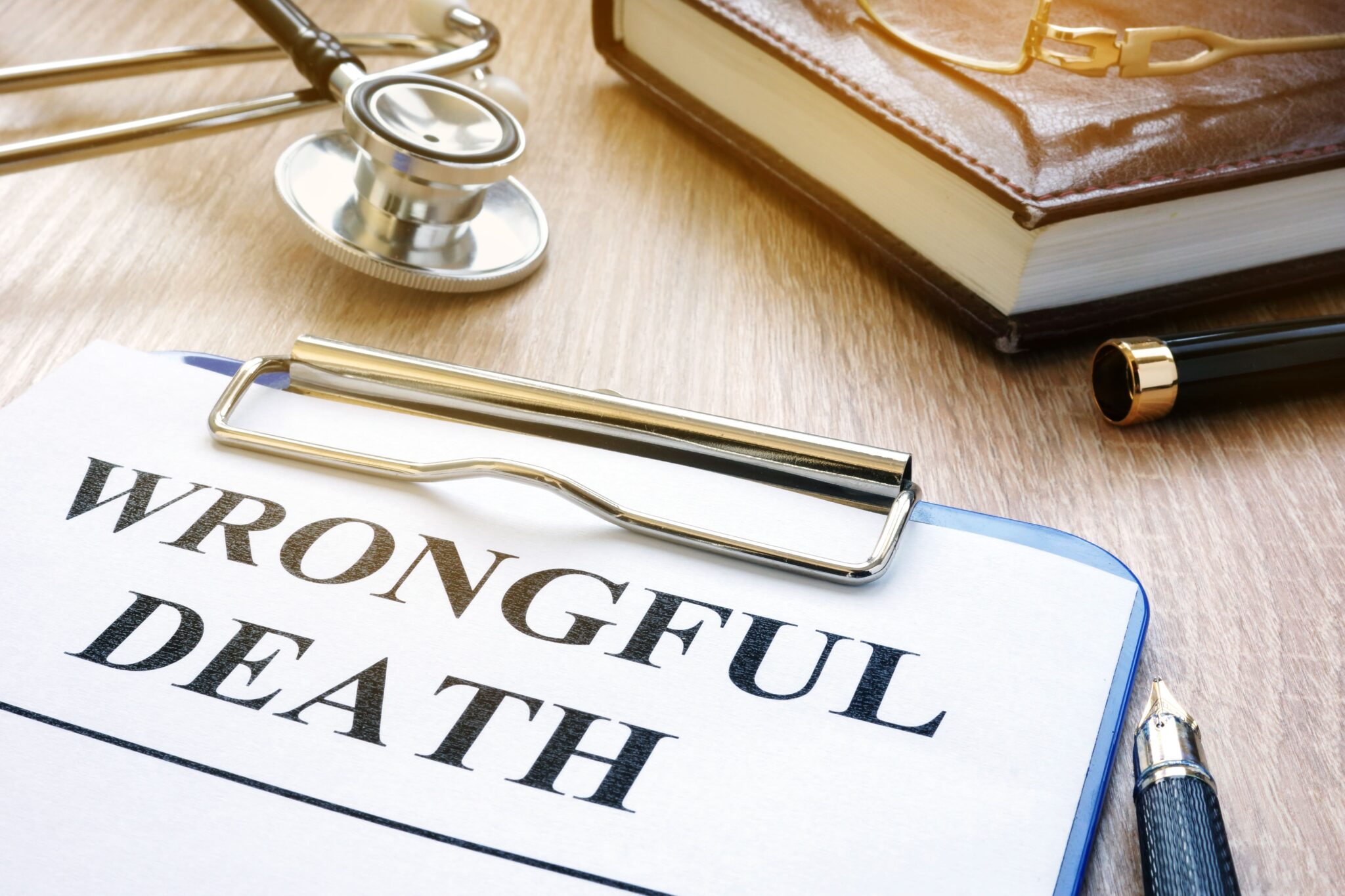 Who can file a Newport Beach wrongful death lawsuit?
The surviving family members may take legal action in a Newport Beach wrongful death case, including the following:
The surviving spouse, domestic partner, or putative spouse
The biological children or stepchildren of the victim
Parents or grandparents of the victim
A representative of the deceased's estate
Compensation In A Wrongful Death Claim
The types of compensatory damages that you could receive in a wrongful death claim are economic damages and non-economic damages. You may also receive punitive damages for a fatal accident.
A Newport Beach wrongful death attorney can help you recover economic damages, which are your financial damages. They include medical bills, the value of lost future income, property damage, funeral and burial expenses, and all out-of-pocket expenses.
In wrongful death cases, the family can sue for losses that aren't quantifiable, such as the mental and emotional anguish caused by the loss. In California, there is no damage cap for wrongful deaths caused by a car accident, assault, product defects, dog bites, or slip and fall, but there is a $250,000 damage cap on medical malpractice claims. Examples of non-economic damages in a Newport Beach wrongful death case include:
Loss of consortium (companionship, sexual relations, affection)
Loss of moral support
Emotional distress
The money awarded in wrongful death claims is intended to compensate the surviving famly members for their losses and the benefits the deceased family member would have reasonably expected to receive had they lived. We will commit all of our resources to your wrongful death lawsuit. You can trust our wrongful death lawyers to do the following:
Gather evidence to prove that the liable party violated their duty of care
Negotiate with the insurance company on your behalf
File a wrongful death claim and aggressively represent you in court if necessary
What is the difference between wrongful death and survival action?
A wrongful death lawsuit allows the surviving relatives to receive compensation for the financial and emotional impact of the untimely death if it was caused by another's negligence. A survival action is filed by the family of the deceased person in pursuit of damages that the deceased would have been entitled to had they survived, like damages for pain and suffering. If your loved one would have been entitled to a personal injury claim if they were still alive, then call Roberts | Jeandron Law about filing a survival action.
Causes Of Wrongful Death Claims
Roberts | Jeandron Law handles Newport Beach wrongful death cases arising due to intentional acts of violence, slip and falls, car accidents (DUI, distracted driving, etc.), motorcycle accidents, bicycle accidents, and other types of motor vehicle accidents. In 2018, there were 3,582 auto accidents in California, resulting in 3,904 lives lost. Unfortunately, drugs, alcohol, speeding, and aggressive driving contributed to many of those accidents and fatalities.
Falls can lead to traumatic brain injuries and spinal cord injuries that victims can succumb to. Property owners are responsible for unsafe conditions on their premises and must take action to correct any hazardous conditions. When property owners fail to meet this duty, then the surviving loved ones can file a wrongful death claim. Fatal falls can occur on construction sites, private businesses, and residences. If your loved one died from a fall, then contact Roberts | Jeandron Law now.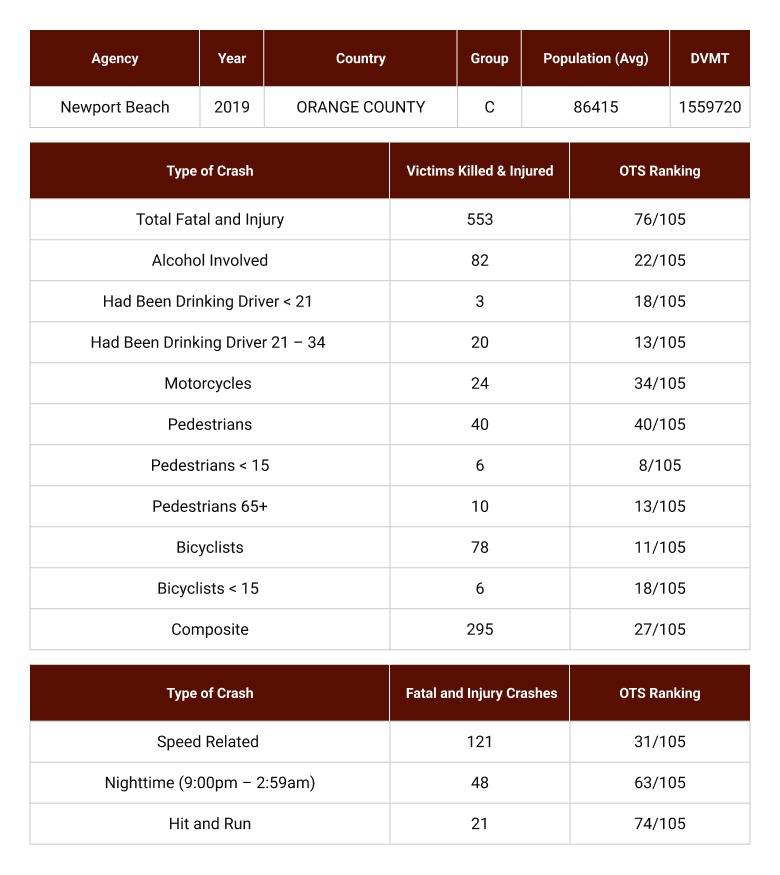 Source: https://www.ots.ca.gov/media-and-research/crash-rankings-results/?wpv-wpcf-year=2019&wpv-wpcf-city_county=Newport+Beach&wpv_filter_submit=Submit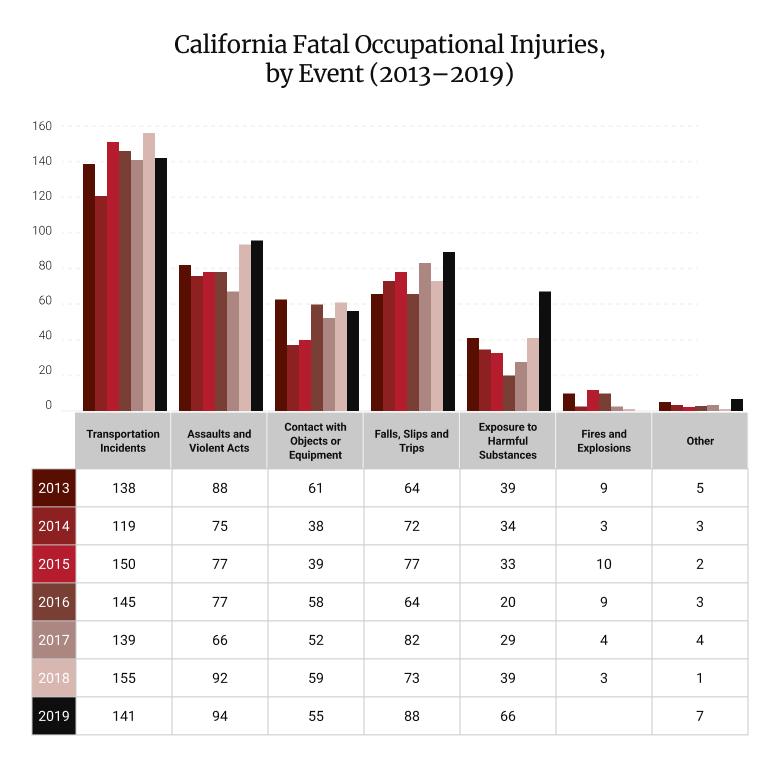 https://www.dir.ca.gov/dosh/cfoi/CFOI_2019/Fatalities-Report-2013-2019.pdf
What is "vicarious liability"?
Generally speaking, an employer can be held vicariously liable for the negligence of an employee working within the scope of their position. To find an employer liable for the wrongful actions of their employees, your attorney must prove that the negligent person worked for the defendant, was fulfilling their job duties within the scope of their employment, and the employer had control over the employee. It is important to speak to an attorney to help you identify the defendants in your wrongful death lawsuit.
Can I still file a wrongful death case if my loved one never had a job?
Even if an individual did not have a job, they probably contributed to the family and household in some other way, like a stay-at-home parent. Although you would receive more in economic damages for a loved one who earned a high income, there are other ways that the loved one contributed household services like child care, transportation, home and yard maintenance, cleaning, and cooking. Those are real, tangible losses and can be calculated into your settlement.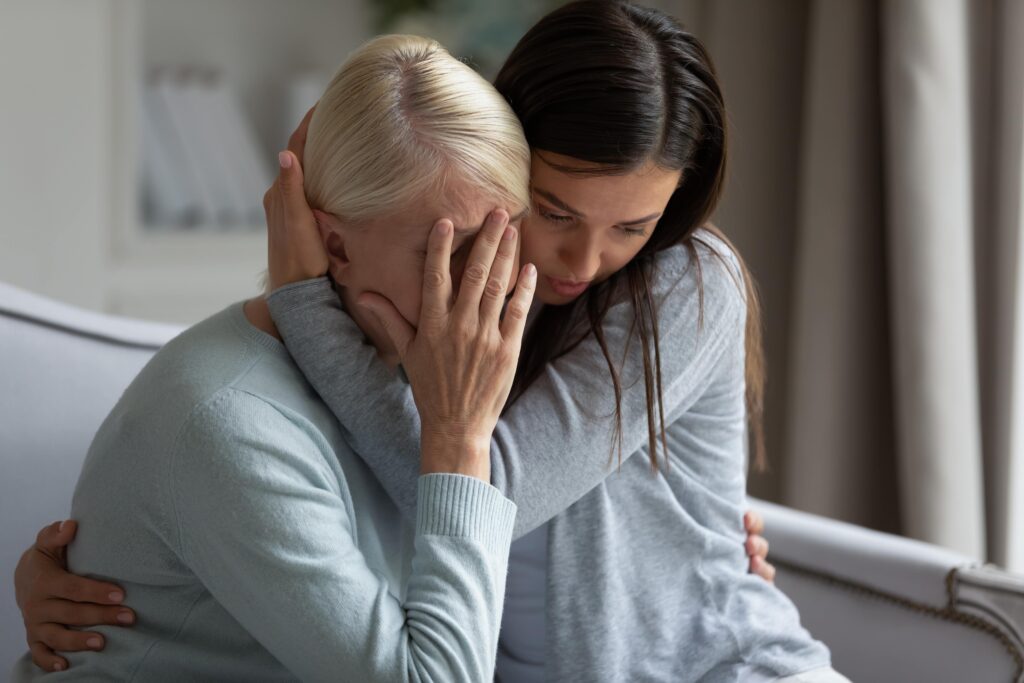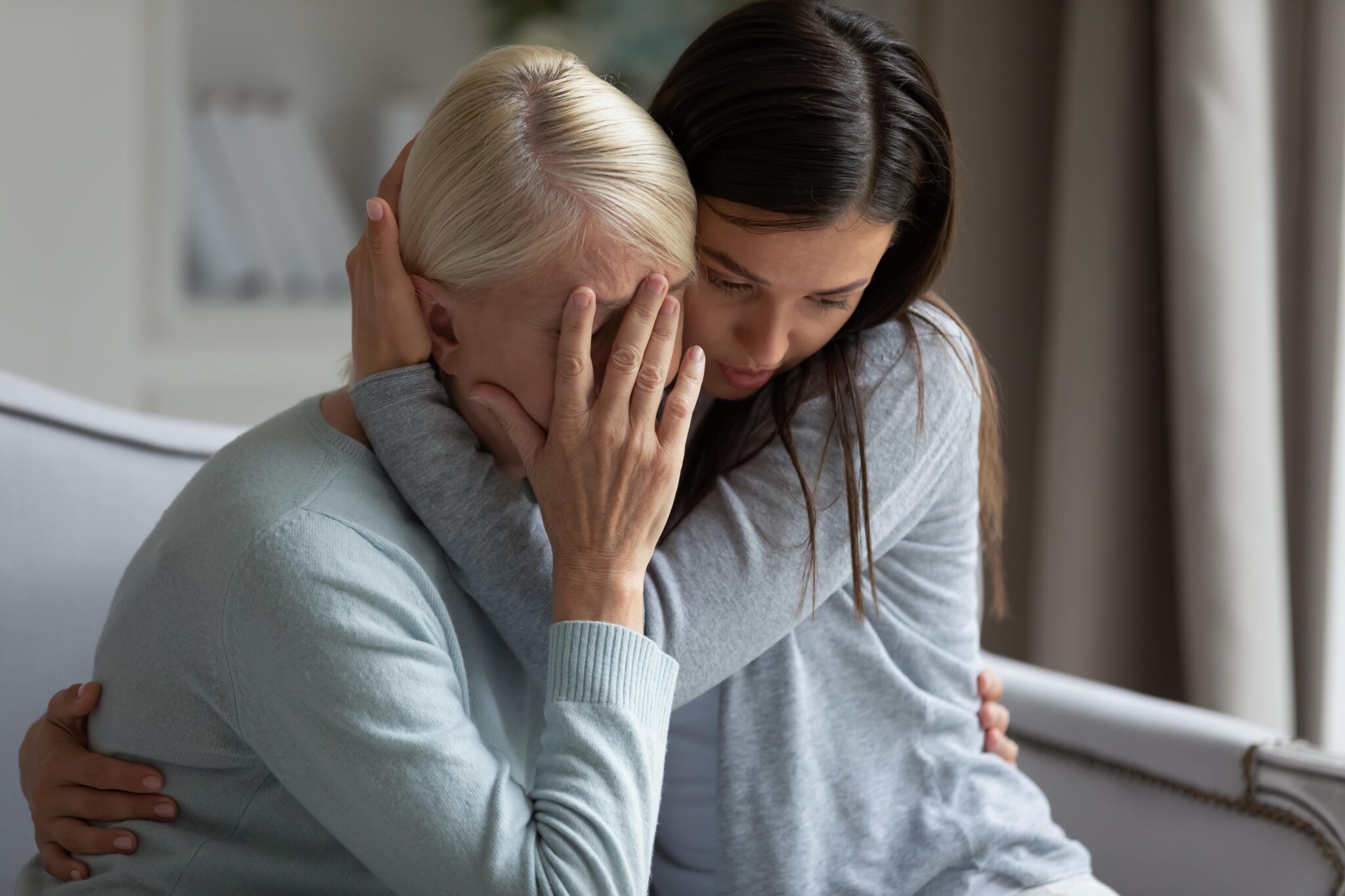 Investigating Wrongful Death Claims
Falls and motor vehicle accidents are the two most common types of unintentional accidents that cause wrongful death. It is possible that the victim could be partially responsible for causing the accident. Your attorney and the insurance adjuster will investigate whether the victim's negligence contributed to the accident and resulted in death. If an investigation reveals that your loved one shares liability for the accident, then your settlement can be reduced by your loved one's percentage of fault.
The insurance adjuster is focused on saving their employer as much money as possible by settling your insurance claim with a lower offer. They will look for reasons to deny, delay or reduce the value of your claim by arguing that your loved one was negligent. Get the financial award you deserve by contacting Roberts | Jeandron Law now. The insurance company will have their team of lawyers on their side, so you should have aggressive but compassionate legal representation on your side.
Talk To A Newport Beach Wrongful Death Lawyer Now
Give Roberts | Jeandron Law a call today to schedule your free consultation with a wrongful death lawyer. We are happy to answer any questions that you may have and also encourage you to ask us questions such as:
What should I do if the insurance company approaches my family or me?
Is my settlement or court award taxable?
What is your fee structure? Do I only pay if you win compensation for me?
How many years have you been practicing law? What is your track record for wrongful death cases?
We help you get the justice you and your family deserve and work hard to get you a final settlement that is more than what you ask for. We prioritize communication with our clients so that you are always informed. ​​Our wrongful death attorneys can advise you of your rights and identify the liable parties that are responsible for your loss. Call now to set up your free, no-obligation case consultation.