Newport Beach Motorcycle Accident Lawyer
There are 8.3 million registered motorcycles in the United States. That is twice as many as there were twenty years ago. The motorbikes that were once associated with the counterculture are now found in the driveway of many suburban homes.
Although motorcycles nowadays have more safety features than they used to, the majority of bikes owned by Americans are over 10 years old. Motorcycles remain one of the most dangerous types of vehicles a person can ride. Motorcycle helmets are 67% effective in preventing brain injuries, many people who ride bikes do not like to wear them.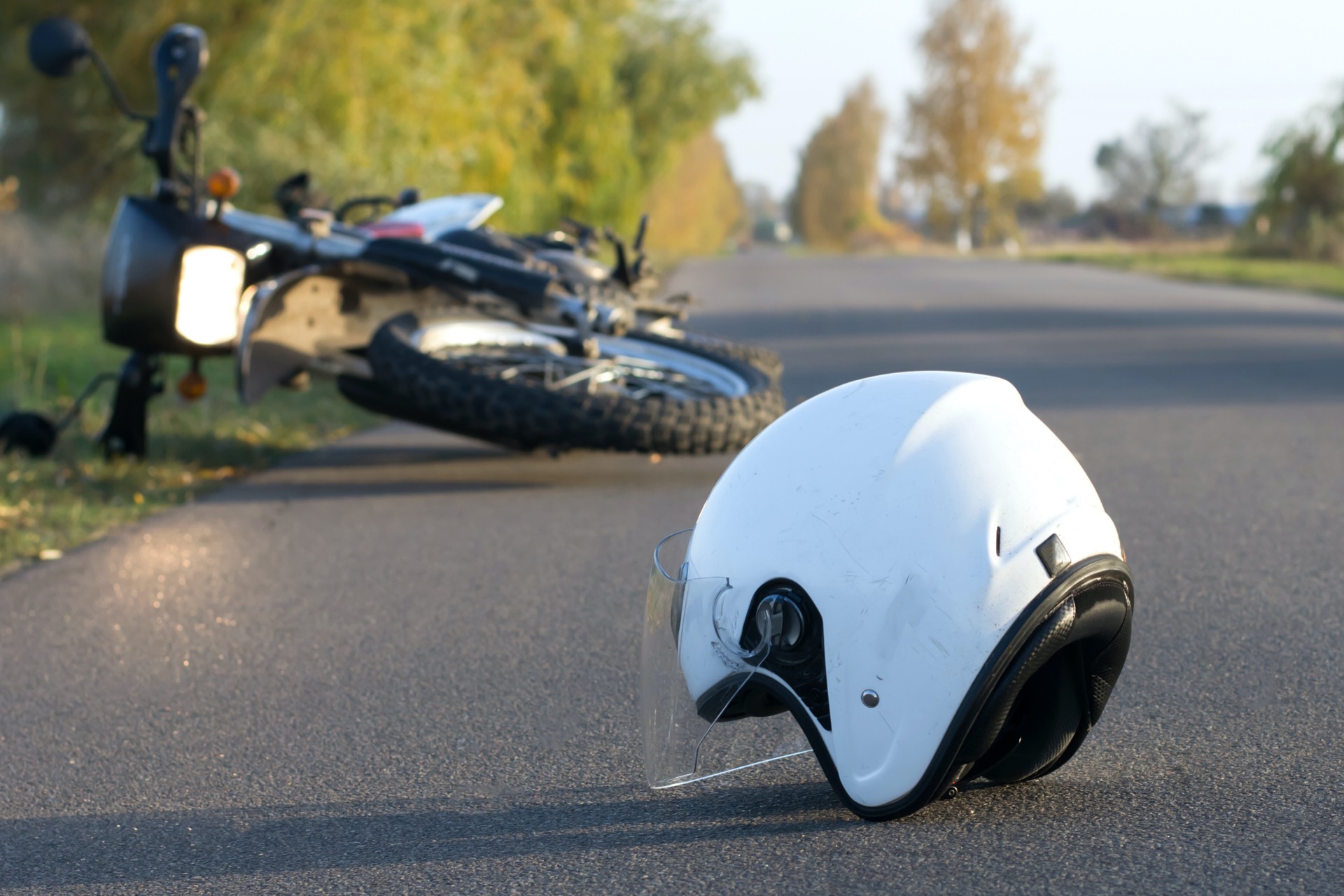 Motorcycle drivers and passengers are much more likely to die in an accident than people riding in a regular passenger vehicle. They are four times more likely to be injured in an accident. Bike accidents and pedestrian accidents can be among the most severe.
As a motorcycle rider, you can take all the precautions necessary and follow all laws, but that does not change the fact that motorcycle riders are more vulnerable to serious injuries when compared to car drivers. A motorcycle is less visible than cars and stable, meaning motorcyclists are at an increased risk of accidents.
If you have been involved in a motorcycle crash, our experienced law firm can assist you. Our personal injury lawyer can help you recover the maximum amount of compensation for current and future medical bills, lost wages, pain, suffering, and mental anguish. We understand this may get overwhelming for you, but we skillfully deal with motorcycle cases daily and have recovered millions for our clients.
Our Newport Beach motorcycle accident lawyer is exceptionally resourceful and knows how to work with medical professionals, legal professionals, and law enforcement and get eyewitness accounts, among other things. Don't be intimidated by the insurance company or the other party at-fault; call us. We will stand by your side to offer invaluable legal advice and help you negotiate.
What Evidence Is Crucial in a Motorcycle Accident Case?
Fighting a motorcycle accident case can be difficult as you will be dealing with intimidating insurance companies and may also need to prepare ahead should your case go to trial. By enlisting the help of an experienced motorcycle attorney, you can help your chances as they know how to navigate the system, negotiate better, and find evidence that will stick.
Here are some of the evidence that is effective in proving negligence:
Surveillance footage
Witness' statements
Medical reports
Accident photos
Police reports
A motorcycle accident attorney in Newport Beach and Orange County will also consider whether you have sustained any damage to your clothing. During motorcycle accidents, the clothes can rip, get stained, or become torn. It includes everything worn by riders from top to bottom. It is good sense to seal those clothes in a bag and have an investigator take a look at them.
If a motorcycle has been in an accident, it will show signs, whether it is just a scratch or a big dent. Do not get the vehicle repaired until the motorcycle accident proceedings are all wrapped up.
In many instances, riders will have cameras attached to their vehicle to record their journey, which proves to be immensely helpful in proving blame. If you do not have a camera, try to see if anyone else on the road has one.
Another thing that proves to be of importance is the rider's previous driving history. If there have been several similar cases in the past, the insurance adjuster may claim that they have a record of reckless driving and may try to pin the blame on you. If you do not have any record, it can also help to prove that you are a responsible rider.
Motorcycle accident attorneys can also reveal their client's financial records to help support the claim that they have genuinely incurred expenses due to the accident and why they should be awarded the claimed compensation.
What Can I Claim In My Compensation?
If you recover compensation, your medical provider and your health insurer will seek reimbursement for the expenses incurred on your behalf after you were involved in an accident in Newport Beach. Our skilled lawyers will negotiate that amount on your behalf to ensure that you get to keep the maximum possible amount for you.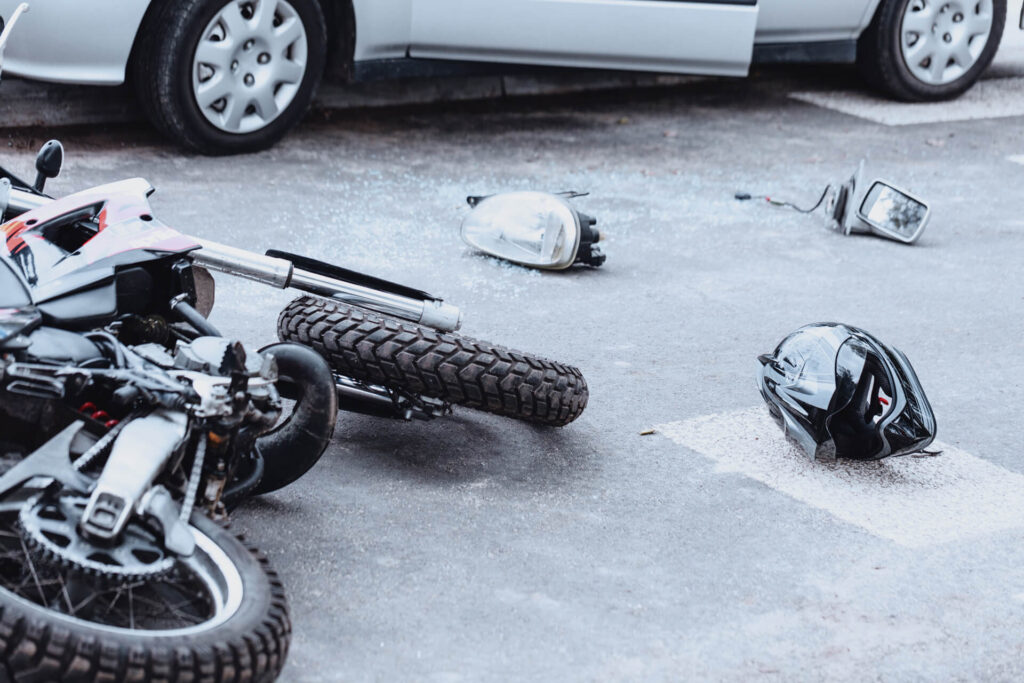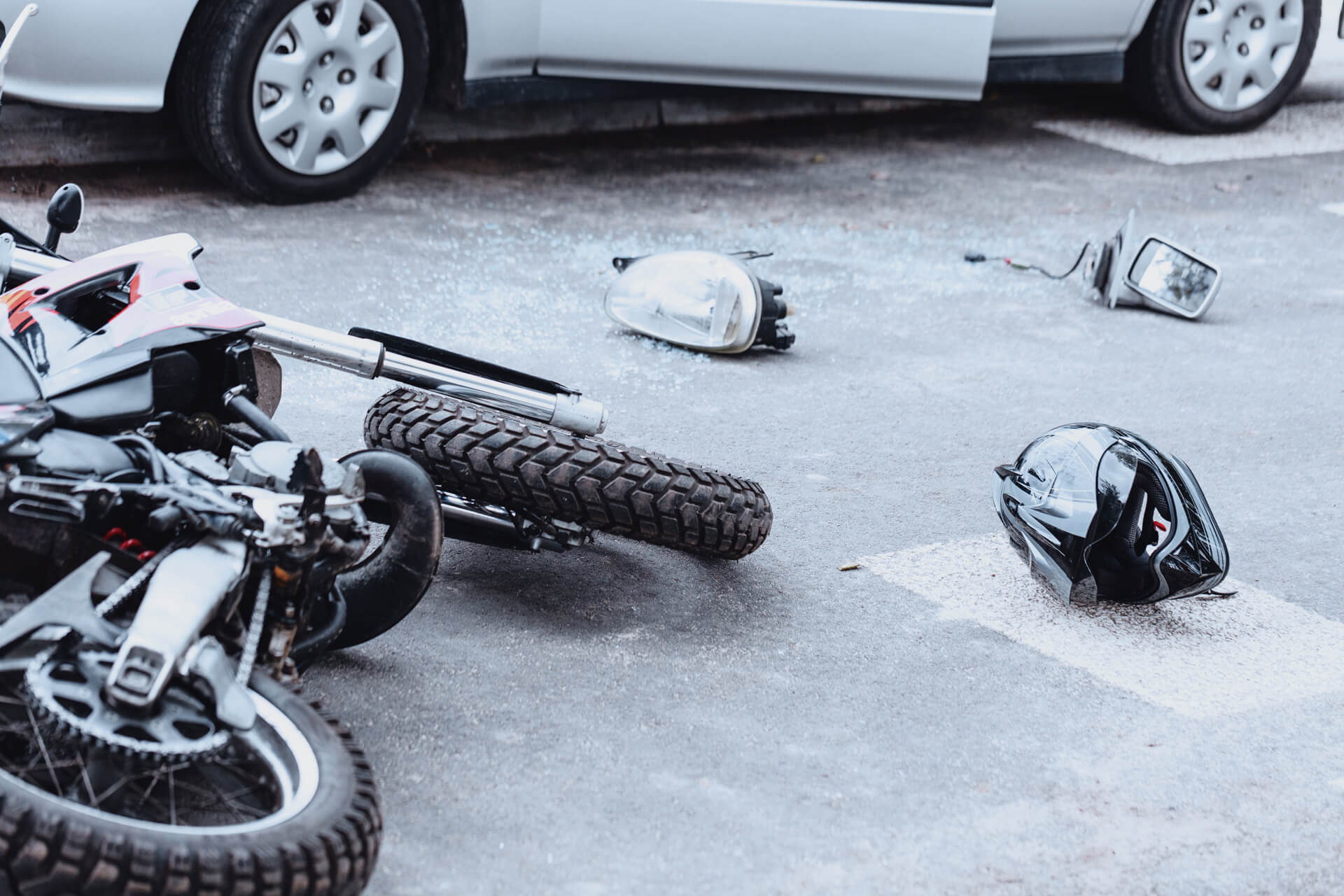 We understand that in case of an accident, the pain and suffering go beyond just physical injury and medical bills. The Roberts | Jeandron Law Firm also helps you claim compensation for the following:
Inability to rejoin work or find a new job.
Diminished cognitive abilities
Anxiety or PTSD
Severe financial distress
Pain and suffering
Mental anguish suffered
After years of practicing law and dealing in personal injury cases, we know how to get the compensation our injured clients deserve rightfully.
How Does Bias Against Motorcyclists Effect My Case?
Motorcycle drivers are aware that they are subjected to a negative image of rash driving which often prevents them from filing a valid claim when they are injured and have been in an accident in Newport Beach. It is normal to see our clients being apprehensive in dealing with insurance companies and law enforcement as things can go south quickly, and you may just get blamed for something you did not do. To help your case and ensure you are not manipulated into thinking that the accident was your fault, it is best to have an experienced law firm – The Roberts | Jeandron Law Firm by your side. Our motorcycle accident attorney understands the complexities involved in motorcycle accidents and has won numerous cases in Newport Beach.
We utilize every resource and skill in our arsenal to ensure you get the best representation so that the only thing you need to worry about is recovering. We carefully review every piece of information available to ensure that you get the best fighting chance.
Typical Injuries After a Motorcycle Accident
Motorcycle riding can be exhilarating. It can make you feel free and like you do not have a care in the world. Unfortunately, when you have an accident, you are almost certain to be injured. The same is true of bicycle accidents There are a few injuries that are considered the most common.
Broken Bones
If a person is thrown from a bike, they may break bones. Although wearing protective clothing helps, it is still quite easy to break a bone if a vehicle hits you hard enough or if it is speeding.
Road Rash
Road burn occurs when a biker makes contact with the ground after an accident. It often happens when a person is dragged behind their bike. It is normally similar to a second-degree burn. However, it can be quite severe. In some cases, a person can lose several layers of skin and even expose bones or organs.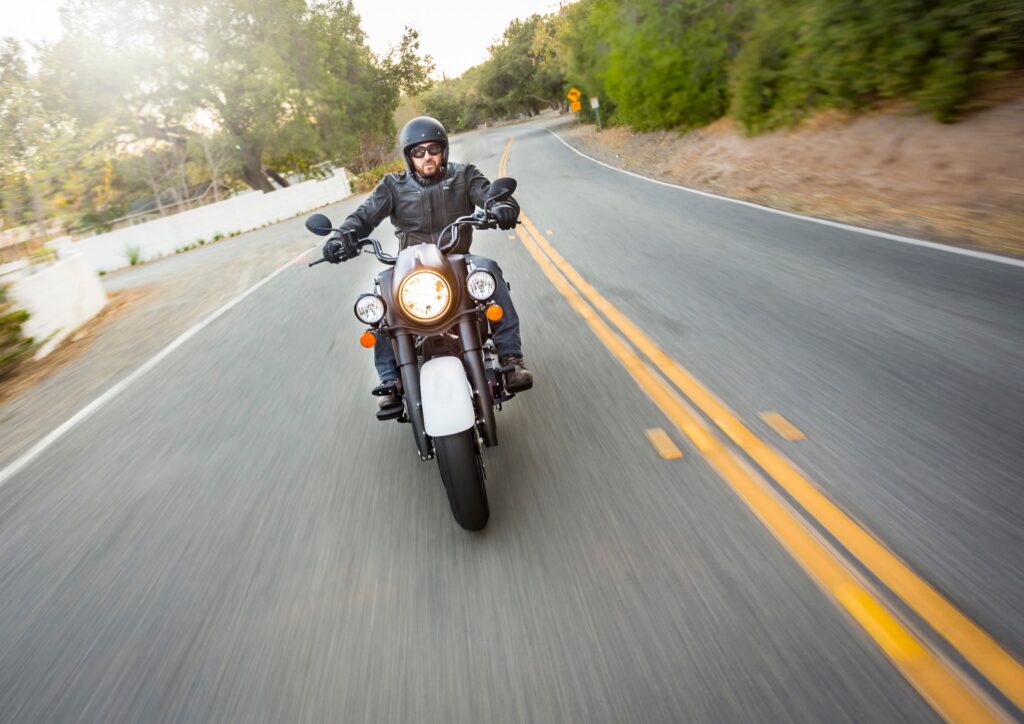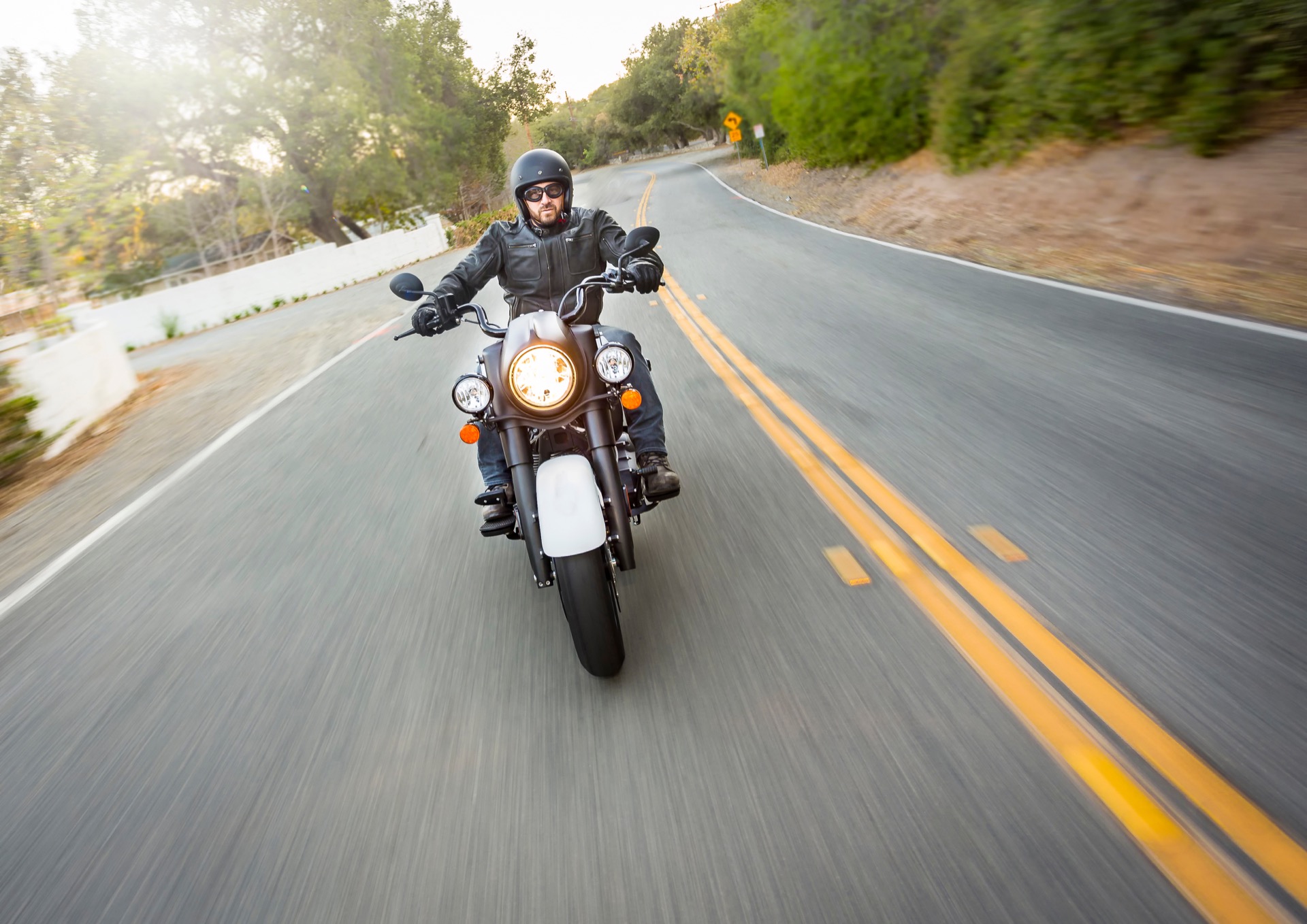 Head Injuries
Although wearing a helmet will not completely prevent an injury, it can often lessen an injury's severity. Head injuries are common after an accident. A driver will often experience blunt force trauma when their head hits the ground or another vehicle after an accident.
In some cases, a rider may experience a mild concussion. A concussion may cause a person to pass out or become disoriented. It is important for a person who has had a concussion to rest. If they do not, it may lead to permanent injury.
Coup-Contrecoup happens when the brain is jarred and hits the skull inside the head. It occurs when a person's head strikes the pavement. Symptoms can include headaches, dizziness, loss of memory, or sensitivity to light or loud noises.
Diffuse Axonal Injuries happen when nerve endings in the brain are torn because the brain is forced back and forth in the skull. When this happens, you may experience nausea, vomiting, and fatigue.
Hematoma happens when there is bleeding and blood clotting in the brain. If a blood clot becomes trapped inside brain tissue, it can lead to a stroke.
Injuries from motorcycle accidents are always very painful and expensive. If you had a motorcycle accident that was caused by another driver, you should get the compensation you need to pay your medical bills.
Why Choose The Roberts | Jeandron Law Firm – Newport Beach Motorcycle Accident Lawyers
Mounting medical expenses, emotional and physical strain, and other factors can severely affect the injured person's life. To ensure that the person responsible for your injuries is accounted for, you need aggressive Newport Beach motorcycle accident lawyers who are not afraid to gather evidence and pursue punitive damages.
Our law firm houses an excellent and decorated legal team passionate about protecting their injured clients' rights and helping them when they are hurt by other vehicles' negligence. After getting the required medical attention in California, contact our Newport Beach motorcycle accident lawyers, and we will help you get the compensation you deserve. We are always honest about any upfront costs and do not charge hurt riders anything until we win them financial assistance. If you have lost a loved one to a motorcycle accident, we can also represent you in a wrongful death case.
Even if you are unsure of whether you have a valid claim or if the statute of limitations has run out, it does not hurt to consult with us. We offer an initial free consultation to ensure that we are a good fit for you and that we can help you.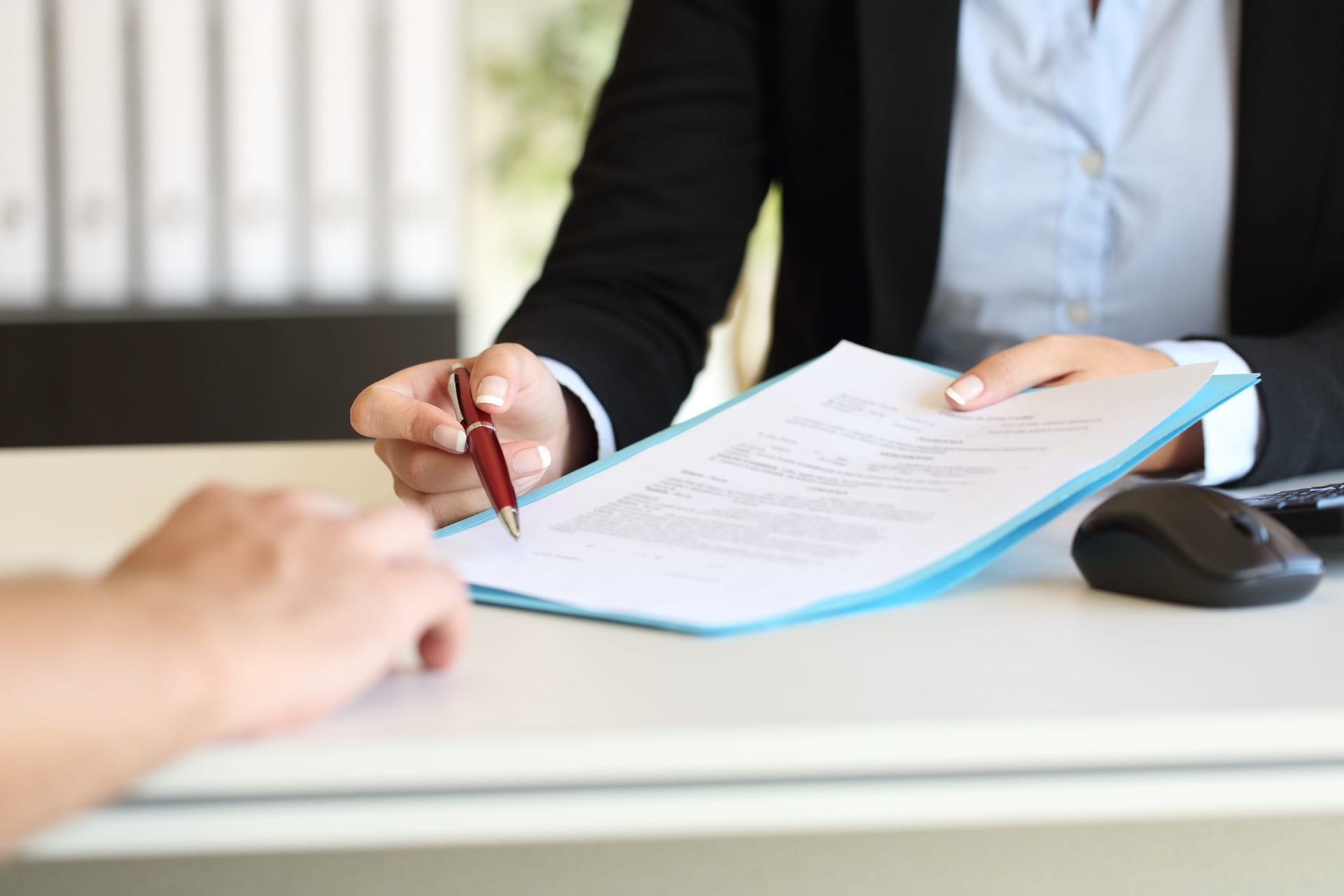 Frequently Asked Questions
Is a helmet mandatory in California?
Yes, in California, all motorcyclists must wear a helmet, regardless of their age or experience. As per the California Department of Motor Vehicles, helmets are extremely important, and a motorcycle rider who does not wear one is three times more likely to suffer fatal injuries.
Can I recover compensation if I am partially at fault for the motorcycle accident?
Yes, you can because California is a comparative negligence state. It means that your comparative negligence will reduce the compensation you would have gotten if you were not at fault compared to the other rider's negligence on the road. However, these types of cases are often complicated. They require in-depth research, smart negotiation skills, and complex calculations. Contacting experienced motorcycle accident attorneys will increase your chances of winning the amount you deserve.
Is lane splitting allowed in California?
When a motorcycle rider drives through lanes of traffic instead of just sticking to one lane, it is called a lane split. In California, lane splitting is legal. However, sometimes, drivers do not bother to check before they switch lanes, often causing catastrophic accidents and injuries. It also leaves other motorcyclists at risk. But, whenever accidents happen due to lane splitting, the motorcycle operator is often blamed. When motorcycle enthusiasts are lane splitting, they should remember not to cut off any vehicle, be mindful of the speed limits and avoid weaving through traffic. If you follow all proper motorcycle safety, people will have difficulty pinning the blame on you.
What to do after being in an accident?
Always call 911 in case of emergencies like car accidents. Ask to get medical attention, and the 911 dispatcher will also contact a law enforcement officer to reach the scene. If anyone is injured on the scene or the damages exceed $1000, then it is mandatory to report the accident.
While you are waiting for them to arrive, try to collect information from responsible parties, witnesses, and passersby if you are physically able. Taking videos and photos of the damage will also help your claim. After the ambulance and police reach the scene, the reports will serve as valid evidence in your claim. Remember that the clock to file the claim starts ticking from the minute the accident occurred, and you got injured. In California, you only have two years from the accident date to file your claim, with certain exceptions. If you are filing a case against a government agency, the time is even more limited. You must contact us as soon as you have received medical care.
What are the common causes of motorcycle accidents?
While motorcycle riding, the rider or other driver on the road can make errors in judgment. Situations that frequently lead to motorcycle accidents are:
Bad road conditions or road hazards
Low visibility
Bad weather
Defective motorcycle components
Taking a right or left turn without signaling
Speeding
Driving under influence
Underage or inexperienced riders
These result in serious injuries such as road rash, lacerations, internal bleeding, cuts and bruises, broken bones, brain and spinal cord injuries, temporary/permanent disability, and concussions. It can also result in property damage.
Injured motorcyclists can contact The Roberts | Jeandron Law Firm's Newport Beach office, and we will help you in your motorcycle accident case. We handle all types of automobile accidents including truck accidents and pedestrian accidents. We keep your information confidential under an attorney-client relationship. We also serve clients from Orange County, Southern California, Huntington Beach, and other nearby areas of California.