18 Wheeler Accidents
Due to their size, 18-wheelers can put you at risk of catastrophic wounds. Victims of 18-wheeler accidents can face mounting medical bills in addition to missing time from work as part of their recovery.
When you are burdened by numerous damages, it is only fair that you get compensated for your losses. A truck accident attorney can make sure your rights are protected and you receive fair compensation. Learn more by calling Roberts Law Firm today for a free consultation.
How 18-Wheeler Accidents Occur
Most 18-wheeler accidents are caused by a driver's negligence. Some of the common reasons for these accidents include:
Speeding
Speeding causes 18-wheeler accidents by making it more difficult to control the vehicle. Speeding can also shorten the distance between the truck and other vehicles, making it more difficult to stop in time.
Improper Lane Change
Improper lane changing causes 18-wheeler accidents when drivers fail to signal or check blind spots before switching lanes. This can cause serious collisions when another car is already occupying a lane.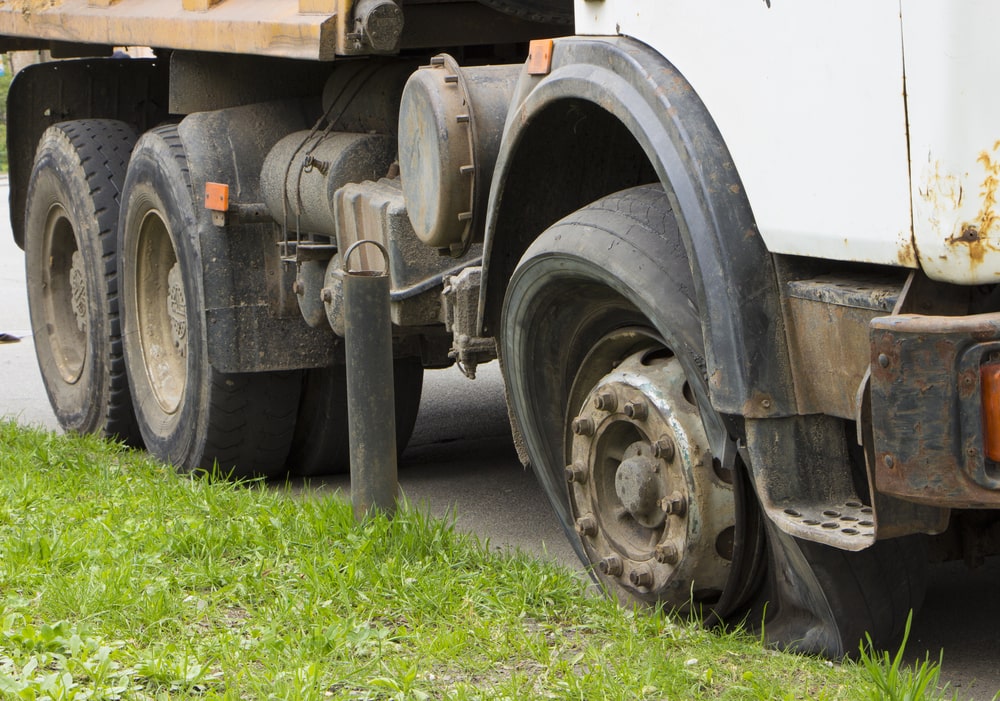 Intoxicated Driving
Driving under the influence leads to impaired judgment and slower reaction times.
Manufacturer Defects
Manufacturer defects can cause accidents when the truck has a mechanical issue. For example, faulty brakes cause accidents if a truck cannot stop in time to prevent a collision.
Driver Fatigue
Driver fatigue is a major factor in 18-wheeler accidents due to truck drivers' long hours and demanding schedules. The FMCSA restricts truckers from driving without taking breaks.
Distracted Driving
Distracted driving causes accidents when drivers take their eyes off the road to text or talk on the phone. This can cause them to fail to notice traffic signs and hazards.
Improperly Loaded Vehicles
Improper loading or unbalanced cargo causes 18-wheeler accidents by making the truck more difficult to control, leading to jackknifing or overturning.
Poorly Trained Truck Drivers
Inadequate training of truck drivers causes accidents by making drivers unprepared to handle emergencies or hazardous roads.
Hazardous Road Conditions
Unsafe road conditions such as potholes or icy roads can cause accidents. This can cause drivers to be unable to maintain control of their vehicles.
Difficult Routes
Sometimes unfamiliar routes with tight turns and sharp curves can lead to 18-wheeler accidents if the truck driver cannot slow down in time.
How to Know Who Is Liable for an 18-Wheeler Accident
The potential defendants in a truck accident case may vary depending on the circumstances of the accident. In most cases, the truck driver and their employer can be held liable for damages. However, in some cases, a manufacturer or supplier of defective parts may also be responsible.
What to Do If You're In an 18-Wheeler Accident?
If you are involved in an 18-wheeler accident, below is a list of steps to take to protect yourself and your right to compensation.
Call 911
Call 911 to report the accident and request medical attention if needed. After calling 911, do not move your vehicle until the police arrive. You can file a report with them and use this as evidence in your case.
Collect Evidence
Take pictures of any visible damage to both vehicles. Gather as much evidence at the scene as possible, including photos and videos of the scene and anything that may have contributed.
Get Contact Information
Gather information such as the driver's name, insurance information, and license plate number. If there were any eyewitnesses, get their contact information as well so that your attorney can reach out to them.
Get Medical Help
Seek medical attention even if you feel fine to document any injuries. This will also ensure that they do not worsen later on. Document all injuries and damages sustained. Keep track of any medical expenses incurred due to the accident, such as travel costs for doctor's appointments.
Speak to Your Insurance Company
Let your insurer know you were in an accident, but don't admit fault. They can help you with some damages, such as vehicle damages and medical bills.
Reach Out to a Truck Accident Attorney
Contact a lawyer who specializes in truck accidents to get professional advice on how to proceed with your case.
Why You Should Work With an Attorney After Your 18-Wheeler Accident
Hiring an attorney to handle your case can make a huge difference in the outcome. An experienced lawyer can protect your rights and determine who is liable for any damages. Your attorney can advise you on the best course of action when negotiating with the insurance company to get you the compensation you deserve.
18-wheeler accidents can cause serious injuries and even death, so take necessary precautions while driving near them. Wear your seatbelt and pay attention to your surroundings. If you are involved in an 18-wheeler accident, seek help from a lawyer and follow the advice outlined above. Doing this will give you the best chance of getting the full compensation that is due to you.
If you have been involved in an 18-wheeler accident due to someone else's negligence, you may be eligible for compensation. An experienced personal injury lawyer at Roberts Law Firm can help you determine your legal rights and options after a crash.