Orange County Slip and Fall Accident Lawyer
Public property owners as well as owners of private businesses and residences have a "duty of care" to identify potential slip and fall hazards and take reasonable steps to maintain safety on their property. There are many hazardous conditions that can cause a person to slip and fall — torn carpeting, poor lighting, wet floors, narrow stairs, icy or cracked sidewalks.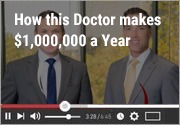 These types of personal injury cases are referred to as premises liability or slip and fall cases. Slip and fall accidents can occur on three types of property — commercial, residential, and governmental. Depending upon the circumstances surrounding the accident, slip and fall accident victims may be entitled to financial compensation for their injuries. 
Injuries sustained in slip and fall accidents can range from minor to severe. According to the Center for Disease Control (CDC), over one million Americans suffer some type of slip and fall injury every year.
Common slip and fall injuries include:
Sprained or broken ankle
Scrapes and bruises
Bruised tailbone
Head injuries
Fractured or dislocated wrists and hips
In order to obtain financial compensation for injuries sustained in a slip and fall accident, you need to take into consideration the following factors in order to prove liability:
The location of the slip and fall accident
Whether the owner or occupier of the premises was negligent
The status of the person who sustained the injury
In California, ownership or occupation does not automatically make a person liable for injuries that you may sustain in a slip and fall accident. You must be able to prove that:
The property owner is responsible for the unsafe of dangerous conditions
The property owner was aware of the hazardous conditions, but took no action to correct them
The property owner knew or should have known about the hazardous condition on the premises and failed to take reasonable steps to prevent foreseeable injuries that may be caused by the condition.
If you have been injured in a slip and fall accident that you feel resulted from negligence on the part of a commercial or private property owner, you'll need the services of an experienced attorney who specializes in premises liability cases. Roberts | Jeandron Law, slip and fall attorneys in Orange County, are experienced at litigating slip and fall cases and have won major settlements and jury verdicts for their clients.
What happened?
A slip and fall accident can happen in public places like a sidewalk or subway platform in a city or on private property, for example, on a wet floor in a grocery store or on an icy walkway outside of your neighbor's house.
If you've been hurt in a slip and fall accident, it is very important that you preserve as much evidence as possible to ensure that you can prove negligence in court. See a doctor ASAP and obtain documentation regarding the treatment and severity of your injury. Try to get names of eyewitnesses, take note of all relevant conditions, and take photos of the area or situation, if possible. Make sure that you document the incident by reporting it to building owners and/or property managers, if applicable.
While some slip and fall accidents result in minor injuries, others injuries can be more serious and debilitating like broken bones, head injuries, and traumatic brain injuries and can have the potential to result in long-term, if not permanent, disability and/or disfigurement.
You have a legal right to seek compensation for, but not limited to:
Medical and hospital bills
Lost wages
Pain and suffering
Rehabilitation
Home health care
Mental anguish,
Disfigurement
Premises liability cases, such as slip and falls, are predicated on the notion of negligence and often are hard to prove because they involve complex legal matters. Many times, they will involve the property owners insurance company. If you do not have the proper legal representation, you may end up without the compensation that you deserve to move forward with your life.
Robert Jeandron Law, Orange County slip and fall attorneys, have over a decade of experience in successfully litigating personal injury claims involving slip and fall accidents.
What to do next
If you have suffered from slip and fall injuries due to the fault of another party, business, or company,  you have a right to compensation for medical bills and other damages. Roberts | Jeandron Law, Orange County personal injury attorneys, has successfully recovered more than $75 million for clients in settlements, judgments and jury verdicts. Contact our offices to schedule a free case evaluation.
Need help? Contact us now!