Truck Accident Lawyer Newport Beach
If you've been a victim of a truck accident case in Newport Beach, you can file a truck accident claim against the negligent party and hold them responsible for their actions. Before you take any legal action, it's crucial to learn all your options so that you can make an informed decision.
Roberts | Jeandron Law is a California personal injury and truck accident law firm that can provide you with the best legal counsel and solid legal representation. Our truck accident lawyers have years of experience fighting for truck accident victims in Newport Beach, CA. Schedule a free consultation with our truck accident attorneys now. 
According to the Center for Disease Control, about 1.35 million worldwide die in accidents related to cars, commercial trucks, and other large vehicles. Large trucks and semi-trucks can inflict bodily damage like no other upon collision. A truck crash can cause gruesome injuries in people and, in some cases, even death. California witnesses its fair share of semi-truck accidents annually.
Types of Trucking Accidents
Collisions with trucks and semi-trucks are hazardous. The sheer sizes of a large truck, semi-truck, and tractor-trailer are enough to cause bodily harm to car passengers and damage to property when involved in a collision. Thy severity of the truck crash also depends upon the type of truck accident that a victim suffered. Here are some of the deadliest types of truck accidents that you need to beware of. If you've been in a truck accident, you need to contact a truck accident lawyer immediately to recover compensation for your injuries.
Jackknife
Jackknifing occurs when the articulated vehicle folds. The resulting shape resembles a foldable pocket knife, which is where it gets its name from. This can happen when the truck drivers push the brakes abruptly or very hard. Any vehicle behind the truck could collide with the truck due to little to no response time and sustain catastrophic injuries.
Tire blowouts
As the name suggests, tire blowouts happen when the tires rapidly lose inflation pressure. In case of sudden tire blowouts, the driver may lose control over the vehicle. The vehicle may turn rapidly and unexpectedly causing collision with another vehicles or cause damage to the property. Such incidents can injure both the truck drivers as well as the other motor vehicle drivers on the road.
Wide turn
Wide turns occur when the truck driver steers the truck to the left, only to make a right turn at the end. This can confuse the drivers behind the truck and lead to collisions due the unpredictable position of the truck during the wide turn. Truck drivers need to be mindful of their surroundings at all times, as even a single driving mistake from them could have catastrophic consequences.
If you've been a victim of a driver's negligence, seek medical treatment and then contact a Newport Beach truck accident lawyer. Attorneys investigate the accident scene, analyze the police report and gather evidence to prove negligence on the part of the truck drivers, trucking companies, or any other parties involved.
Rear-end
Trucking rear-end collisions can cause immense damage even at low speeds.. The situation can be even worse when a heavy truck is traveling at a high rate of speed.. From property damage to a threat to life, the perils associated with rear-end crashes are plenty. Your attorney will demand compensation from the truck driver if they collided with you because of their inattention while driving, drowsy driving, fatigued driving, or tailgating. If you have been in a semi-truck accident involving severe injuries, get medical attention immediately in Newport Beach or Orange County.
Blind spots
Blind spots are yet another reason why collisions can occur. Truck accidents can have several blind spots, given the size of their vehicle. This poses an increased risk on the road. Large truck drivers have to be extremely careful while changing lanes and need to make sure that no vehicle is approaching while they switch the lanes.
Often, the truck driver isn't playing close enough attention to whether vehicles are in blind spots and as a result causes collisions. Through your attorney, you can hold a truck driver responsible for their failure to check their surroundings before making a turn or switching lanes. Schedule a consultation with Roberts | Jeandron Law now to get full and fair compensation for serious injuries in Newport Beach.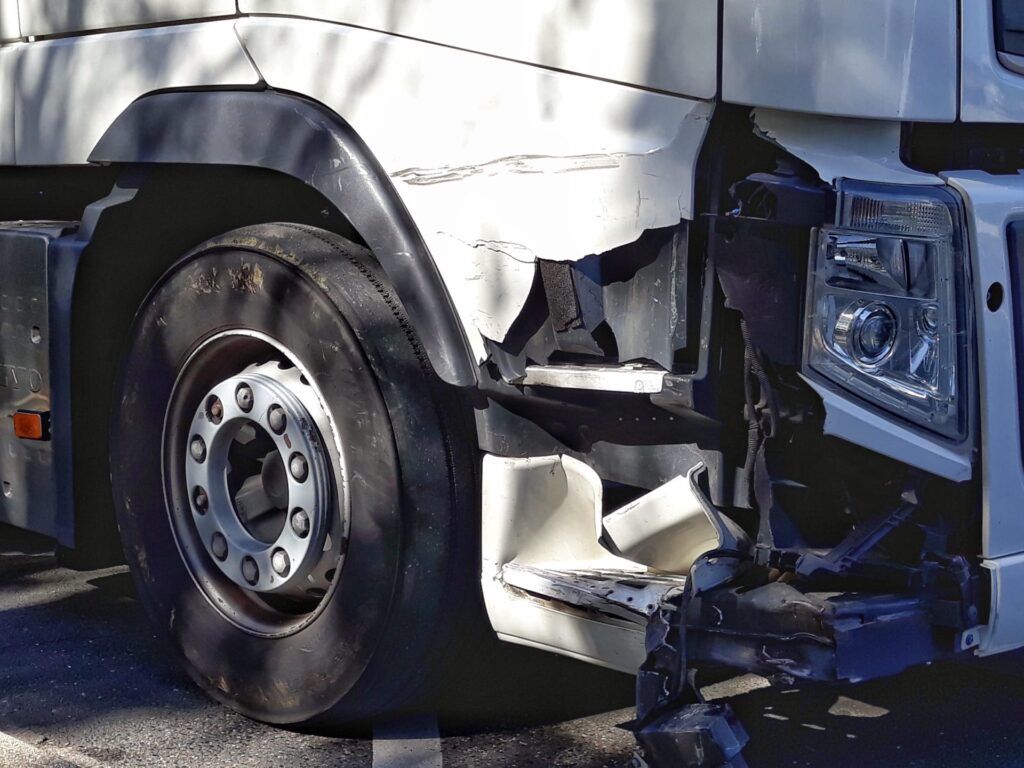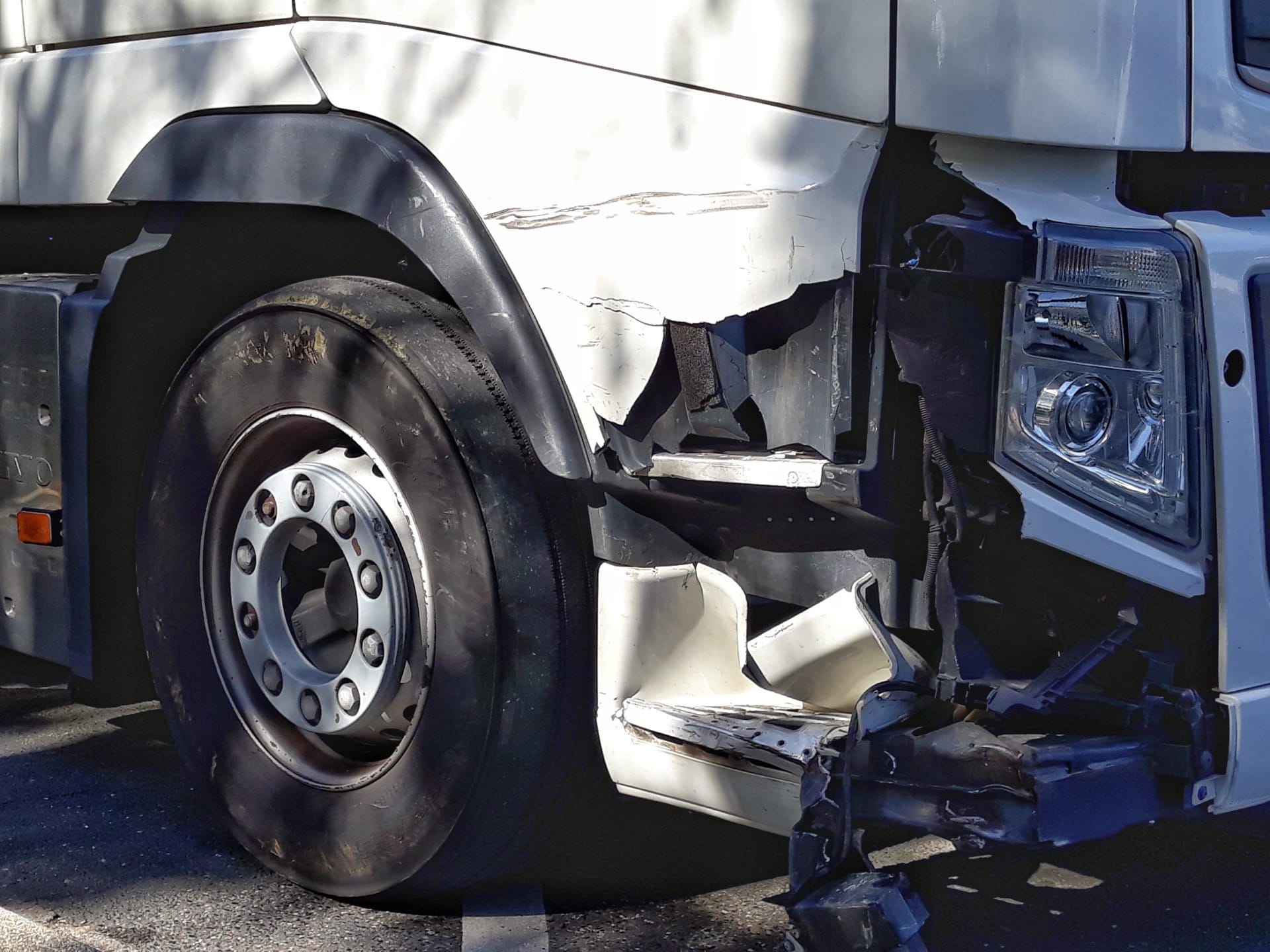 Lost loads
When the freight loaded in the semi-trucks is not secured properly, it can fall off the semi-truck and collide with motor vehicles behind the truck. This can prove to be deadly for the passengers in vehicles following the truck. Determining fault in such cases can be tricky. It won't be as straightforward as pinning the blame on the driver's inattentiveness. To determine fault in accidents involving trucking companies as well, contact an experienced Newport Beach truck accident lawyer.
The Newport Beach law firm, Roberts | Jeandron Law, can determine fault and determine case value. If more than one party was involved, your truck accident attorney can help determine the share of the blame and negotiate with the insurance companies accordingly.
T-Bone
Many T-Bone accidents are deadly when a large truck is involved. This kind of accident occurs when a truck driver runs a red light and perpendicularly hits another motor vehicle approaching from the other side. In such incidents, the driver of the small vehicle is the underdog that usually suffers the most harm in the crash.
If any of your loved ones sustained life-threatening injuries in a T-Bone accident or suffered a wrongful death, your attorney can file a truck accident lawsuit against the at fault trucking company and recover compensation for medical expenses, lost wages, funeral costs. In some rare situations, punitive damages can be pursued. You could consult a Newport Beach truck accident attorney to recover compensation for cases like these in Orange County, or Newport Beach, CA.
Proving negligence in truck accident cases is not always easy. If the truck driver is found at fault for a crash, they will likely be terminated from employment, which gives them every incentive to avoid taking responsibility for what really happened.
If the collision occurred because of a malfunction with the truck and not due to an error on the driver's part, then the case is more complex. It's best to hire a truck accident attorney and let them deal with the truck accident case. Truck accident attorneys with extensive experience in handling truck accident claims and other personal injury claims can investigate your case and determine fault, even if the crash was a result of a defect in the truck or the truck components. We have recovered millions for trucking accident injury victims as the result of decades of experience and a history of winning trucking accident cases in Newport Beach, California.
Why Choose Roberts | Jeandron Law
Roberts | Jeandron Law is a personal injury law firm in Newport Beach, California, with years of experience fighting personal injury cases, such as car accidents, road construction accidents, motorcycle accidents, and truck accidents. We relentlessly pursue justice for our clients, making us one of the top law firms in the state.
We will fiercely fight your case, and are willing to take the case to trial if that is necessary. You can count on us too –
Investigate the case and gather evidence to prove negligence on the part of the driver or trucking company;
File a truck accident claim against the negligent party;
Negotiate with the insurance company and try to persuade them to give you fair compensation for your losses and damages;
File a personal injury lawsuit against the defendant if the insurance company refuses to give you fair compensation;
Present your case in front of the judge and jury and fight to get a favorable verdict;
Maintain a healthy attorney-client relationship.
Call us to schedule a free consultation.
Frequently Asked Questions
Should I call the police after my truck accident?
After any kind of an accident, including commercial truck accidents or motor vehicle accidents, the first thing to do is call the police. The police should investigate the scene, gather evidence, and summarize the incident on a traffic collision report, which can help memorize important evidence gathered at the scene. Your truck accident attorney would be able to use the police reports when working up the negligence case. When the police arrive, brief them on the facts of the accident, but don't participate in any recorded statements with insurance companies without a truck accident attorney present.
Should I move my passenger vehicle after my truck accident?
If you suffered personal injuries in a truck accident, follow the instructions of the responding police officers about where to move your vehicle. If you can do so safely, take photos or videos of where your vehicle and each involved vehicle came to rest after the crash. After an accident, you may be in shock, and it is important to remember that walking around on a road can be very dangerous. You have to balance your desire to document the scene with your own personal safety. Never walk into traffic to get photos unless you are absolutely sure it is safe to do so.
Should I see a doctor even if I don't feel pain after my truck accident?
Yes. You may or may not feel pain after an accident even though you are injuried. During the accident, your body releases adrenaline, which can serve to mask the pain caused from injuries. Many people only start to feel pain hours or days after the crash when their body starts to calim down after the initial shock. If you were in a big crash, go to the doctor to get checked out right away and make your health a priority.
What information should I get from the truck driver?
Before you leave the accident scene, make sure you have the personal information of the driver of the truck and give that information to your attorney.. Here is what you should gather –
Name of the driver
Address and phone number
Driver's license number
License Plate Number
Commercial Licensing Numbers on the truck
Insurance company
The address of the trucking company they work for
The phone number of the truck company
You should also take the contact information of the eyewitnesses before leaving the scene, such as their names, phone number, and address.
If you want to hire experienced legal representation in Newport Beach, CA, schedule a consultation with our truck accident lawyers.