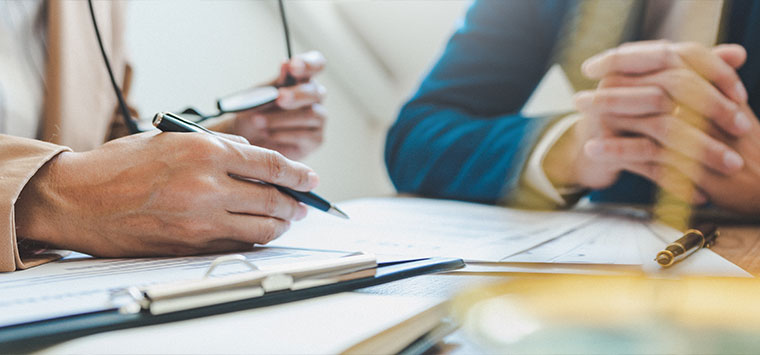 While you do not have to hire a personal injury attorney when filing your personal injury claim, enlisting representation by an attorney may make all of the difference when it comes to the successful outcome of your case. Therefore, assure that the attorney you retain is experienced at handling cases such as yours and that you can trust him or her to be a strong advocate on your behalf, acting in a professional and ethical manner.
So, how can you tell the difference between good personal injury attorneys vs. bad personal injury attorneys? What are some suggestions for choosing a good personal injury attorney to represent you?
Researching potential candidates. Look for attorneys with experience litigating personal injury cases and the types of cases they litigate. Whichever candidate you select should have experience handling cases that are similar to yours. Check out attorney websites to read client reviews regarding past case histories as well as any previous verdicts or settlements.
In addition, the website of the California State Bar Association is a good place to check an attorney's professional reputation. Here you'll find any complaints, ethics violations, charges of misconduct, or malpractice that have been filed by former clients. Rating services, such as Super Lawyers, Avvo, and Martindale-Hubbell Peer Reviews, are other good sources of peer and/or client reviews.
Watch out for this red flag
A good attorney, whether in private practice or working with a firm, will always let you schedule a free consultation to discuss the merits of your case. This initial consultation provides you with an opportunity to get acquainted with the attorney in question and to get some of your questions answered before making a decision to retain his or her representation.
As a result of this initial consultation, the attorney should only give you their honest assessment as to whether your case has merits after reviewing the facts. It is neither ethical nor fair to you for the attorney to make promises about guaranteed outcomes at this stage of the process.
The best personal injury attorneys will carefully go over the details of your case — the specifics of the accident or incident, any injuries, or other damages. He or she is more than willing to provide you with information about your rights and all of your options and, if hired, will work diligently to protect your interests through every phase of the legal process.
Be sure to check their credentials
If you've been injured, finding a good personal injury attorney can be overwhelming. Consider the following factors when making your final choice:
Experience
Educational and professional credentials
Peer and client reviews
Professional standing local and state bar associations
Looking for a reputable personal injury attorney committed to ensuring that you receive the compensation that you deserve? Check out Roberts | Jeandron Law and their personal injury case results in Orange County.
---
Disclaimer: The information you obtain at this site is not, nor is it intended to be, legal advice. You should consult an attorney for advice regarding your individual situation. We invite you to contact us and welcome your calls, letters and electronic mail. Contacting us does not create an attorney-client relationship. Please do not send any confidential information to us until such time as an attorney-client relationship has been established.