Grocery stores, just like all businesses that are open to the public, have a legal obligation to maintain reasonably safe premises in order to protect their customers from harm. This duty of care or obligation means that the store owner, management company, parent company, building owner, and employees must ensure that no dangerous conditions exist or that can be reasonably foreseen.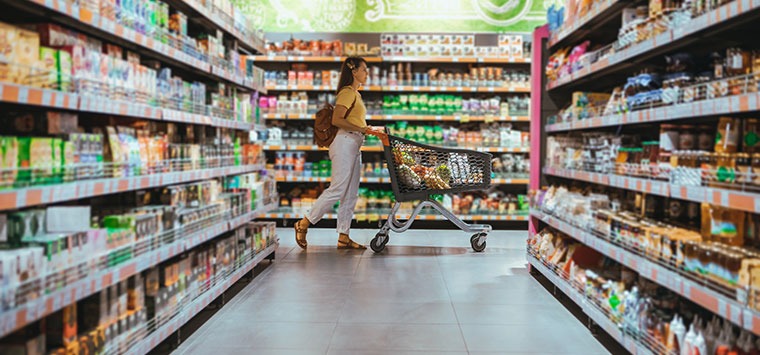 Unfortunately, thousands of people suffer grocery store injuries in accidents each year. A customer who is injured in a slip and fall accident while on store premises or in the parking lot, depending upon who is responsible for its maintenance, may have a valid legal case against any or all of the parties involved for negligence.
Examples of dangerous conditions that could result in serious injuries to a customer include:
Uneven/cracked flooring
Torn carpeting
Spills of foods and liquids
Slippery entranceways/exits
Falling merchandise
Failure to display safety warnings or signs
Faulty doors
Wet floors due to mopping
If you or a loved one has been injured in a slip and fall accident or other type of accident due to negligence, you may be able to file a premises liability claim against the negligent party or parties to receive compensation.
Do you have a case?
If you have been hurt in a grocery store and want to file a lawsuit, you must prove negligence on the part of the establishment or employees. These cases can be complex because the question becomes who to sue — an employee, store owner, building owner, management company — or a combination of defendants.
In order to prove negligence in premises liability cases, you have to be able demonstrate that one of three conditions occurred:
An employee, supervisor, or manager of the grocery store created or knew about the dangerous conditions which led to your accident and subsequent injuries
An employee, supervisor, or manager of the grocery store knew about the existence of the dangerous condition but failed to take corrective actions
An employee, supervisor, or manager of the grocery store should have known that the dangerous condition existed and failed to take reasonable steps to prevent foreseeable injuries that may be caused by the condition.
Injured victims in these types of accidents can seek compensation for damages including:
Medical expenses
Hospital expenses
Rehabilitation expenses
Time away from work resulting in lost wages
Pain and suffering
Orange County grocery stores
The following are some of the grocery stores in Orange County, California:
Aldi
Albertsons
Costco
Pavilions
Ralphs
Sprouts
Vons
Whole Foods
If you've been injured in a slip and fall accident, preserve as much evidence as possible to prove negligence, seek medical help ASAP, and obtain documentation regarding your treatment as well as the severity of your injury. Get names of eyewitnesses, take photos, if possible, of the dangerous conditions, and make sure that you document the incident by reporting it to all applicable parties.
Most importantly, contact Roberts | Jeandron Law, personal injury attorneys for slip and fall accidents in Orange County. Our firm is experienced in handling slip and fall cases and have won major settlements and jury verdicts for our clients.
---
Disclaimer: The information you obtain at this site is not, nor is it intended to be, legal advice. You should consult an attorney for advice regarding your individual situation. We invite you to contact us and welcome your calls, letters and electronic mail. Contacting us does not create an attorney-client relationship. Please do not send any confidential information to us until such time as an attorney-client relationship has been established.