When a person dies or is killed in a car accident or workplace accident due to negligence, as a result of medical malpractice, or from a defective product, the surviving members of the person's family have a right to sue for wrongful death.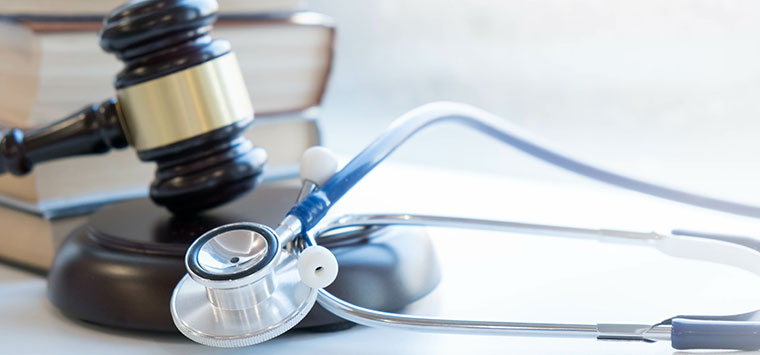 One of the most frequently asked questions of personal injury attorneys is how long wrongful death lawsuits take to reach a resolution. Generally speaking, most cases involving wrongful death can take anywhere from a few months to several years to conclude, depending upon whether the case is resolved via a negotiated settlement or goes to trial.
A wrongful death lawsuit can end up becoming very complicated, and in order to have an understanding as to the length of time it takes to resolve one, you need to understand that there are a variety of factors that can affect the length of time it takes to resolve a case from the time it's first filed until a resolution is reached.
Proving that negligence was involved in a wrongful death lawsuit requires evidence which can include:
Witness statements
Accident reports
Physical evidence such as photos/videos from the accident scene
Expert testimony
Medical records/autopsy records listing the cause of death
Other records such as driving, cell phone, and personal records
Toxicology reports
Proving damages in a wrongful death case will require additional evidence such as:
Medical bills
Funeral costs
Employment records
Tax returns and other financial documents
Personal testimony as well as physical evidence
A personal injury attorney may have to conduct a lengthy investigation to uncover all of the evidence necessary to support your case and prove liability on the part of the defendant. The investigative process may take several months or more to complete before your attorney files the lawsuit. 
Complicated cases
If a defendant accepts the responsibility for a family member's death, his or her insurance company will usually offer the family members settlement amounts that are much lower than what the family deserves in order to bring the case to a quick resolution as well as protect their bottom line. Once the family members have signed an agreement with the insurer to accept the first offer, they may come to realize that the amount they accepted does not come close to providing fair and adequate compensation for their losses.
That's why it's so important to hire an attorney with experience handling wrongful death cases, especially when it comes to determining the amount of compensation that would be fair to your family and who has a proven track record of successful negotiations with insurance companies.
Legal guidance
When it comes to determining how long a wrongful death case can take, each case is unique, and depending on the complexity of the case, it could take years to reach a successful resolution.
At Roberts | Jeandron Law, Orange County wrongful death attorneys, we provide our clients all the legal help necessary to build their case, prove the elements of wrongful death, and get them the compensation that they deserve. Contact our office to schedule a consultation.
---
Disclaimer: The information you obtain at this site is not, nor is it intended to be, legal advice. You should consult an attorney for advice regarding your individual situation. We invite you to contact us and welcome your calls, letters and electronic mail. Contacting us does not create an attorney-client relationship. Please do not send any confidential information to us until such time as an attorney-client relationship has been established.