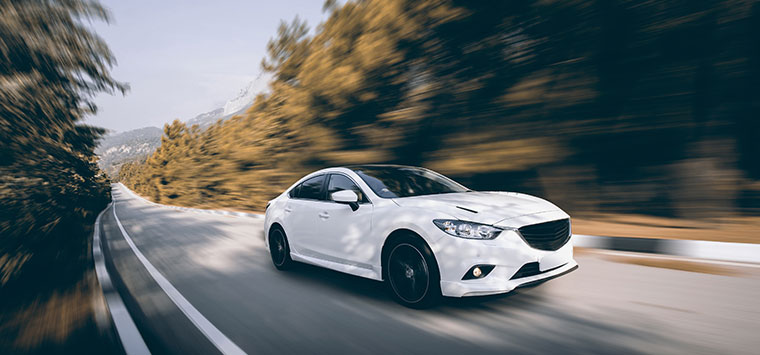 Car accident statistics tell a sobering tale about the number of people who die each year in this country as the result of being a victim in a fatal accident. According to Safer-America.com, 38,000 fatal motor vehicle accidents happened in the U.S. in 2019, these fatalities included vehicle occupants, motorcyclists, and nonoccupants.
Contributing to the death toll in these fatal crashes were alcohol, speeding, lack of safety belts, distracted driving, and other behaviors attributed to the drivers, as well as road design, road conditions, and weather.
However, studies have been conducted by Insurify, a website used by consumers for car insurance comparisons, to find out if certain make and models of cars have been involved in more fatal traffic accidents than others. To determine which were the most accident prone cars on the road, data scientists from Insurify gathered information from their database of over 1.6 million car insurance quotes.
In order to get car insurance quotes, drivers input personal and vehicle information, including the model of the car they drive, and whether or not they've been in a prior accident. For each model, the number of drivers with an at-fault accident over the past seven years was analyzed vs the population of drivers owning that model as a whole.
Using the analyzed data, Insurify selected 10 models with the highest shares of drivers with an accident.
The data suggests…
The data collected and analyzed by Insurify determined that the following makes and models of vehicles were at the top of the list based on percentage with a prior accident:
Subaru Crosstrek 25.81%
Honda HR-V 25.70%
Hyundai Elantra GT 25.58%
Some of the most accident prone cars were either small cars or sport coupes. These cars lend themselves to a driving style that is more aggressive or prone to speeding. Larger and heavier cars offer more protection to their occupants if involved in a collision vs. smaller and lighter cars.
And, small cars are often harder to see in the blindspots of larger cars as well as trucks.
According to the National Highway Transportation Safety Association (NHTSA), there has been a fundamental change in the way the public views vehicular safety, with many consumers not only more willing to pay extra for safety features, but purchasing cars based on their content of key safety items. However, shoppers are still more likely to focus on price, design, and performance vs. crash ratings, defects, or historical death totals.
Accidents that can lead to injuries
Even though studies would indicate that the make and model of the car you drive could increase your chances of being involved in a car accident, car accident statistics show that there are other factors that also increase your risk of being injured in an accident, including the type of accident in which you're involved, the type of cars involved, and the types of drivers that are involved.
If you've been injured in an accident that you feel was the other driver's fault, Roberts | Jeandron Law, Orange County car accident attorney, is committed to getting you the results that you deserve.
---
Disclaimer: The information you obtain at this site is not, nor is it intended to be, legal advice. You should consult an attorney for advice regarding your individual situation. We invite you to contact us and welcome your calls, letters and electronic mail. Contacting us does not create an attorney-client relationship. Please do not send any confidential information to us until such time as an attorney-client relationship has been established.