In the state of California, if injured at a restaurant, you may file a personal injury claim in order to receive compensation for your injury.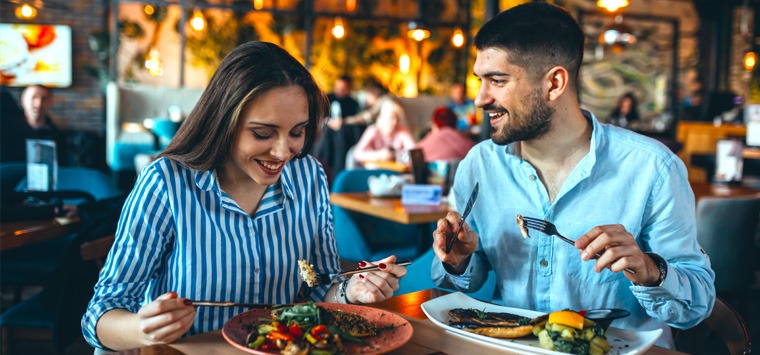 A personal injury lawsuit can be filed against the following:
Restaurant owner
Restaurant's parent company
Restaurant staff
A supplier or distributor of food or restaurant equipment
Other customers
Security staff
Filing a personal injury claim provides you with a way to get compensated, financially, for such things as medical and hospital bills, the costs involved with future medical care, lost wages, loss of consortium, and pain and suffering.
Many of these types of cases fall under the area of personal injury laws known as premises liability. In this type of case, the victim is claiming that a dangerous condition on the property, in this case a restaurant, resulted in his or her injury. The restaurant owner and/or manager should be held responsible because they have a duty to customers to keep their property free of hazards.
If you have been injured in a restaurant and are considering suing the establishment, determining who is liable for your injury can be complicated. You will need to prove that the defendant(s):
Owed you a duty of care
Breached that duty of care through negligence
That his or her negligence was a substantial factor in causing your injury
Significant damages resulted due to his or her negligence
Successfully proving personal injury cases rely on the victim being able to provide evidence to support his or her claim. Gathering evidence in order to build your case and then dealing with the complexities of the legal system can be challenging. Contacting an experienced personal injury attorney is vital to the success of your claim.
Common restaurant injury lawsuits
Common injuries that can result from a restaurant accident include, but are not limited to:
If ever injured in a restaurant due to negligence, contact a personal injury attorney ASAP in order to determine whether you have a case, and, if so, to begin the process of filing a legal claim; the statute of limitations for such cases in California is two years from the date the injury occurred.
Tell us your story
Going out for dinner should be an enjoyable experience, but it can turn out to be anything but if you are injured in a restaurant. The first and most important thing to do is to seek medical attention. Make sure that you keep all records from the hospital, emergency room and doctors' visits as evidence of your injury and its severity.
Get in touch with a personal injury attorney ASAP after the accident. Provide as much evidence as possible including medical and hospital bills, medical records, evidence of lost wages, and any evidence you have from the scene of the accident such as witness statements and photos. This will help your attorney prove liability and successfully recover damages for your injuries.
Contact Roberts | Jeandron Law, Orange County personal injury attorneys, to schedule a free consultation to discuss your case.
---
Disclaimer: The information you obtain at this site is not, nor is it intended to be, legal advice. You should consult an attorney for advice regarding your individual situation. We invite you to contact us and welcome your calls, letters and electronic mail. Contacting us does not create an attorney-client relationship. Please do not send any confidential information to us until such time as an attorney-client relationship has been established.