The popularity of rideshare services, such as Uber and Lyft, have increased in the U.S. over the past several years. According to a recent survey conducted by the Pew Research Center, 36% of adults in the U.S. indicated that they have used a rideshare service in 2018 vs 15% in 2015.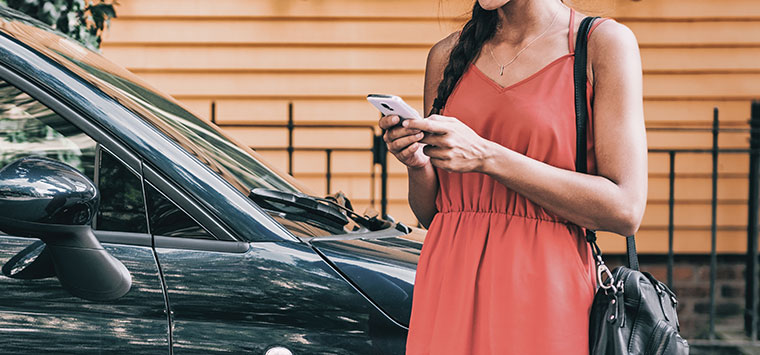 While rideshare services such as Uber and Lyft often are less expensive than taxis and more convenient than driving your own car, questions remain. Who is liable if you are injured in an accident as a passenger in a rideshare vehicle? How will you get fair compensation for your injuries and other possible damages?
The simple answer to the question of liability generally depends on who is at fault for the accident. In order to determine liability (or who was negligent) for the accident, you have to prove 3 elements:
The person had a duty of care to drive carefully and obey all traffic laws
The person breached his or her duty of care
You were injured and suffered damages as a result of said breach
Rideshare is different; here's how
The determination of fault in cases involving rideshare accidents is the same as determining who is at fault in a regular car accident. However, the difference is in the role that insurance plays when an injured party is seeking compensation from the person at fault. Another factor to consider is the type of accident. 
Those involved in an accident with a for-profit driver may not be covered, because most rideshare drivers do not carry commercial insurance. And any personal insurance policy the driver has will more than likely have a "business use exception". Which means that the policy will not cover any injuries or damages sustained by a passenger while the driver is using his or her personal vehicle for Uber or Lyft.
However, both Uber and Lyft carry third-party liability insurance which may pay up to $1 million in damages or for injuries per accident. As a passenger, you may be protected under these types of policies, that go into effect after the driver has exhausted his or her own coverage. This is the good news.
The bad news is that the amount of coverage you may receive is dependent upon the driver's actions at the time that the accident occurred, including:
If the driver was logged into the rideshare app
If the driver was logged into the app, but had not yet accepted a ride request
If the driver had accepted a trip and was on the way to a pick-up
If the rider(s) was in the car and/or ending a drop-off
Do you have a case?
Car accidents are the leading cause of personal injury in the U.S. The most common types of car accidents may happen anytime, anywhere, whether you're the driver or a passenger in a rideshare vehicle.
Rideshare accidents that result in injury may end up being very complex and hard to navigate because you could end up having to deal with two or more insurance companies. If you've been injured in an accident involving a rideshare driver and are wondering should you file a lawsuit, be sure to engage the services of a skilled personal injury attorney. At Robert | Jeandron Law, located in Newport Beach, helping our clients secure the compensation that they rightly deserve is our top priority.
---
Disclaimer: The information you obtain at this site is not, nor is it intended to be, legal advice. You should consult an attorney for advice regarding your individual situation. We invite you to contact us and welcome your calls, letters and electronic mail. Contacting us does not create an attorney-client relationship. Please do not send any confidential information to us until such time as an attorney-client relationship has been established.