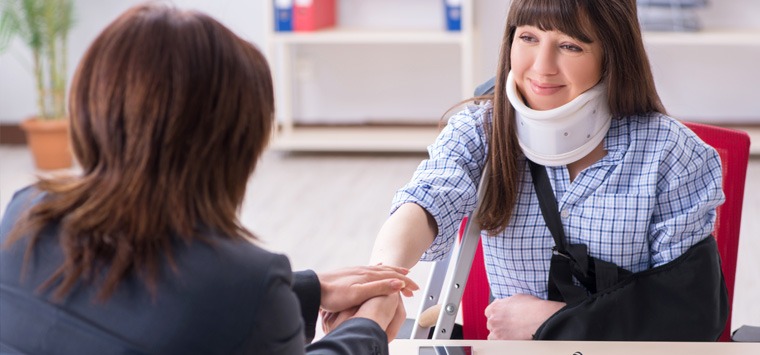 Personal injury claims makeup the majority of civil cases in the U.S. According to statistics released by the National Highway Traffic Safety Administration (NHTSA), an average of 6 million car accidents happen in this county every year. In addition, it is estimated that there are approximately 1.5 million medical malpractice cases every year.
If injured as a result of negligence or the intentional act of another party, you have a legal right when it comes to filing a claim for compensation. But how do you go about getting the most from your case?
First do your research before choosing an attorney with the experience to represent you. Avoid personal injury attorneys that promise large settlements or awards before they know the details of your case.
Once you enlist the services of a personal injury attorney, transparency is essential when discussing the case. Present all the facts to your attorney, even details you think may be unimportant or those that may paint an unflattering picture of you. It is up to your personal injury attorney to decide what is relevant towards the success of your case.
An experienced personal injury attorney will employ a variety of tactics or "secret strategies" that will be effective in order to secure the best outcome for you. What are some successful strategies employed by personal injury attorneys in order to achieve the desired results in their cases?
Looking at the case from both sides
Some of the best personal injury defense strategies include:
A thorough investigation of the case assuring all necessary evidence is obtained.
Using outside help by hiring investigators and experts.
Know the other side; having a better understanding of how the opposition approaches similar cases, including the insurance companies processes.
Analyzing the case; research, assemble, and analyze evidence to assist them in crafting an effective strategy.
Last, but not least, an attorney that has litigated some of the highest value personal injury cases. This can be a powerful weapon when it comes to the negotiation process. Insurance companies want to avoid the time and expense of taking it to court.
Our most important strategy
At Roberts | Jeandron Law, Newport Beach law firm, we use a variety of strategies to win personal injury cases. But, perhaps, the most important strategy when it comes to our successful personal injury case results is first getting to know our clients well.
Our resolute team of attorneys deal with each client personally. Clients receive our undivided attention so that we can develop the most effective legal strategy possible. Contact our Newport Beach office to schedule your consultation.
---
Disclaimer: The information you obtain at this site is not, nor is it intended to be, legal advice. You should consult an attorney for advice regarding your individual situation. We invite you to contact us and welcome your calls, letters and electronic mail. Contacting us does not create an attorney-client relationship. Please do not send any confidential information to us until such time as an attorney-client relationship has been established.