The arrival of summer and the nice weather that it brings means summer fun — BBQ's, amusement and theme parks, trips to the beach or lake, and, best of all, swimming.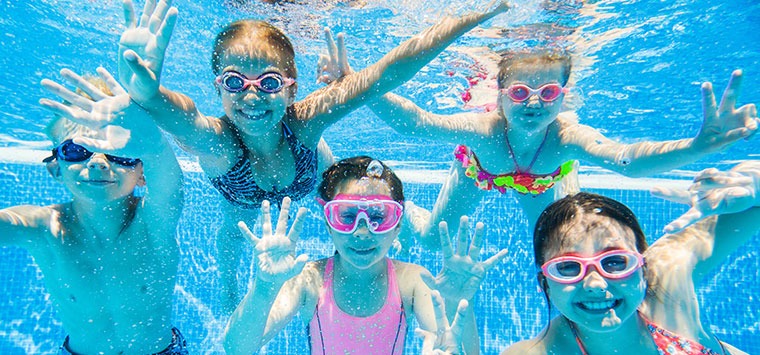 In the summer, it's all about being outdoors and what better way to spend a hot, sunny day than at a swimming pool with family and friends. According to the CDC, swimming is the fourth most popular recreational activity in the U.S.; it's the most popular recreational activity for children between the ages of 7 and 17.
Unfortunately, swimming pools, whether they're public or private pools, come with risks to swimmers as well as to the owners of the pools. A personal injury lawsuit may be filed against the owner or manager of a pool if a person has been injured as a result of an accident that occurred due to negligence. If a person has died as a result of such an accident, a wrongful death lawsuit can be filed by the victim's family.
The majority of swimming pool accident cases are considered to be premises liability cases. This type of lawsuit holds a property owner liable for any damages resulting from an injury or death on that person's or entity's property.
When the fun stops
Swimming pool personal injury cases seek to get the victim fair and adequate compensation for:
Pain and suffering
Past and future medical/care expenses
Lost wages
Reduction in earning capacity
Loss of consortium/companionship
The most common accidents associated with swimming pools include:
Slip and fall accidents on walkways, decks, diving boards or ladders outside of the pool
Drowning when swimming alone or without adult supervision
Hitting the bottom or side of the pool due to insufficient depth for diving or when coming off a slide
Swimming pool injuries can be minor from abrasions and scrapes to broken bones. However, serious or even fatal injuries can happen at a pool such as:
Drownings
Broken neck or spine
Near-drownings resulting in permanent injuries, including brain damage
Who is liable?
In swimming pool injury claims, the type of swimming pool is a factor with respect to determining liability. Lawsuits involving public pools located in a city and managed by the parks and recreation department, for example, are fairly complicated because they're brought against a public entity. Compensation would come from the local government, and there are often caps on the amount of compensation that could be gained from a lawsuit.
In the case of private pools, lawsuits are filed against the owners of the pool. Landlords may also be liable for any injuries that happen at apartment complex pools or rental properties. In premises liability cases involving swimming pools in California, all of the circumstances surrounding the accident are examined including:
Was there a fence around the pool?
Was the pool above-ground or in-ground?
Was access to the pool restricted by gates with locks?
Was there a history of people gaining access to the pool?
If you're seeking compensation after a swimming pool accident, you need to hire a skilled personal injury attorney who has experience handling premises liability cases. Roberts | Jeandron Law, an Orange County personal injury law firm, deals with premises liability as well as many other types of personal injury cases. Contact our office to speak with one of our attorneys.
---
Disclaimer: The information you obtain at this site is not, nor is it intended to be, legal advice. You should consult an attorney for advice regarding your individual situation. We invite you to contact us and welcome your calls, letters and electronic mail. Contacting us does not create an attorney-client relationship. Please do not send any confidential information to us until such time as an attorney-client relationship has been established.