Wrongful death occurs when a person is killed due the negligence, carelessness, or intentional act of another person or entity. Wrongful death cases fall under the heading of personal injury cases. They are civil actions that are separate and not connected to a criminal case for manslaughter or murder.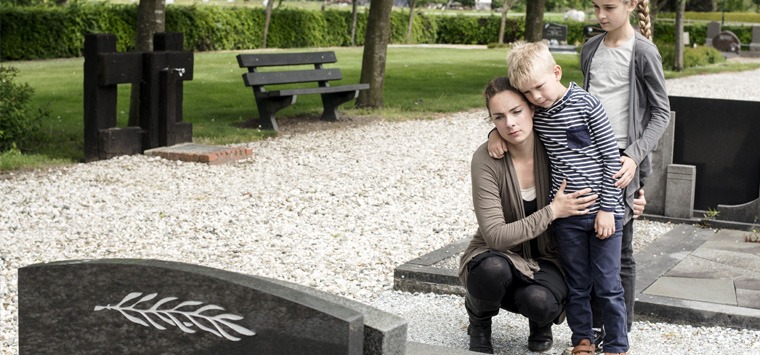 As is the case with other personal injury lawsuits, the liability of the defendant for the death of an individual is financial. Financial compensation is awarded to the family members of the deceased per the wrongful death statute of the state of California which established the policies for wrongful death claims. In addition to the financial liability, the defendant may also be convicted of a crime associated with the death of the deceased.
According to the state of California's wrongful death statute, the following individuals are allowed to file a wrongful death lawsuit in civil court:
The surviving spouse or domestic partner of the decedent
The surviving children of the decedent
The grandchildren of any deceased child of the decedent
If there is no surviving person in the decedent's line of descent, a lawsuit can be brought by anyone who would be entitled to the decedent's property according to the laws of intestate succession in California. In addition, if an individual can demonstrate that he or she was financially dependent on the decedent, they may also bring a wrongful death lawsuit.
If you feel that a family member has been a victim of wrongful death, contact an attorney who is experienced and reputable in handling wrongful death cases to determine the viability of the case, what your legal rights are, and provide guidance through this difficult time.
Wrongful death claims can become extremely complicated, which is why it is crucial to have an attorney on your side that understands how these types of cases work and the laws in California that deal with wrongful death. Roberts | Jeandron Law, wrongful death case attorneys in California, will advocate for you and your family to ensure that the negligent party or parties are held financially accountable for their actions.
This list won't surprise you
The most common causes of wrongful death cases include:
2. Medical Malpractice
3. Airplane Accidents
4. Workplace Accidents
5. Product Defects
Do you have a wrongful death case?
In order for the defendant to be found liable in a wrongful death lawsuit, there are four requirements to establish wrongful death, all of which need to be met by the plaintiffs in order for their claim to be successful:
Negligence
Breach of duty
Causation
Damages
Proving these elements requires a significant amount of evidence, such as expert testimony. At Roberts | Jeandron Law, personal injury attorneys in Newport Beach, we can provide you with all of the legal help necessary to build a successful wrongful death case, prove the elements of wrongful death, and get you the financial compensation that you and your family deserve. Learn more on our wrongful death case FAQs webpage, commonly asked questions, answered by our lawyers.
---
Disclaimer: The information you obtain at this site is not, nor is it intended to be, legal advice. You should consult an attorney for advice regarding your individual situation. We invite you to contact us and welcome your calls, letters and electronic mail. Contacting us does not create an attorney-client relationship. Please do not send any confidential information to us until such time as an attorney-client relationship has been established.