According to statistics released by National Highway Transportation Safety Administration (NHTSA), more than six million car accidents occur each year in the U.S. As a result of those six million accidents, three million people are injured, many of whom experience serious or even permanent injuries.1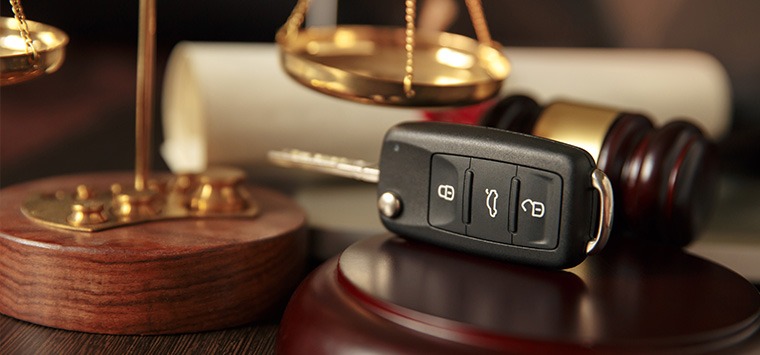 After an accident, many people are not sure of what they should or who they should turn to for help. Depending on the severity of the accident, you should do the following:
Call the police, even if there are no injuries, because you may need a police report to file an insurance report.
If you've been injured, seek medical treatment ASAP.
Keep all documentation related to your injuries so that you have proof of the expenses, including medical bills, ambulance and hospital charges, that you've incurred as a result of the accident.
Follow all doctors' orders regarding medications, additional tests and treatment, follow-up appointments, and rehab as proof of the seriousness of your injuries.
Make sure that you exchange information with the other party or parties involved in that accident as well as any witnesses.
If possible, take photos of the accident scene in order to provide more documentation of the property damage, your injuries, and any other issues that may have resulted in the accident.2
In the case of harmless accidents, such as "fender benders," you may be able to settle directly with insurance companies. However, while these smaller accidents, even those that occur at slow speeds, may appear to be uncomplicated, they can still result in significant and long-lasting problems, such as spinal injuries. And major car accidents can result in serious, life-altering physical as well as emotional damages. 
Pick up the phone and dial
So, the question becomes when to call an attorney after a car accident. You should contact an attorney after an accident if:
The accident resulted in any injury or the death of a loved one.
There is a question as to whom is at fault.
If the police report doesn't accurately describe the events of the accident.
If the police report puts you at fault for the accident when you believe the other party is liable.
There are issues regarding your insurance status, liability limits, or lack of insurance OR issues with the insurance of the other involved party.
Contact a personal injury attorney as soon as possible after your accident. An experienced attorney will advise you on how to proceed with a personal injury claim if your accident was the result of negligence on the part of the other party involved. Dealing with insurance claims is no easy task, don't go it alone.
Looking for the best car accident injury attorneys in Southern California, Roberts | Jeandron Law, located in Newport Beach, represents anyone that has suffered an injury through no fault of their own.
The real reason you shouldn't wait
Once that at-fault party's insurance company gets involved, they will work very hard to convince you that a quick settlement is in your best interest. Don't be fooled; they're only looking out for their best interests, and they want you to settle quickly and for as little money as possible.
Let the attorneys at Roberts | Jeandron Law do all the talking to insurance companies. Our firm has successfully recovered more than $75 million for our clients in settlement offers and jury verdicts.
---
References
1 Car Accident Statistics In The U.S ., DriverKnowledge.com.
2 How to Handle an Accident , State Farm Mutual Automobile Insurance Company.

Disclaimer: The information you obtain at this site is not, nor is it intended to be, legal advice. You should consult an attorney for advice regarding your individual situation. We invite you to contact us and welcome your calls, letters and electronic mail. Contacting us does not create an attorney-client relationship. Please do not send any confidential information to us until such time as an attorney-client relationship has been established.