Lithium ion batteries are used to provide power to many of today's electronic devices and are one of the most common types of rechargeable batteries in use by today's consumer. When lithium ion batteries are designed, manufactured, and properly used, they are a safe high energy and density power source for many of today's electronic devices. However, the safety of these batteries has attracted a lot of attention in the media because they have become known for exploding and causing fires.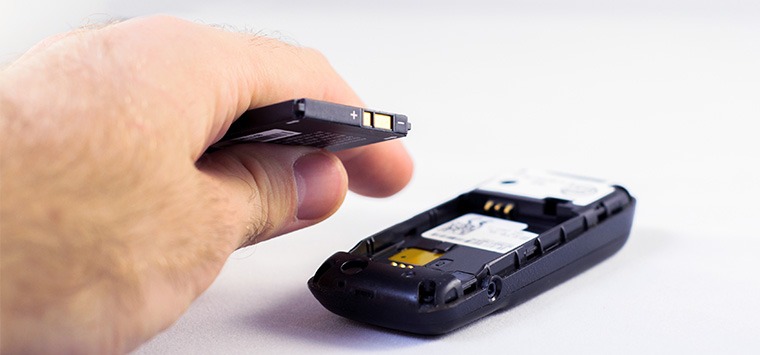 The U.S. Consumer Product Safety Commission reported in February 2018 that there had been over 25,000 overheating or fire incidents involving more than 400 types of lithium battery-powered consumer producers over a five year period. In the fall of 2016, Samsung was forced to issue a recall of certain Galaxy 7's after the media started reporting that the phones were exploding.
When lithium ion batteries fail to operate safely and/or are damaged, they present a fire and/or explosion hazard as the result of a manufacturer or design defect or from the poor quality of materials used in their production.
Devices that use these batteries
Lithium ion batteries are found in a whole host of electronic devices from cell phones and watches to laptops and mobile products, household items like digital scales, implanted medical devices, and E-cigarettes. They can even be found in larger items such as electric cars. Some of the smaller devices use a single battery while larger devices combine multiple cells into larger batteries.
When a lithium ion battery malfunctions and has issues, it's basically because a part of the battery gets too hot and then can't cool down quickly enough. The result is a chain reaction which generates more and more heat. The battery becomes so hot that it catches fire, explodes, or melts.
Types of injuries caused by lithium ion batteries
When a lithium ion battery explodes or catches fire, the injuries that result can be severe — even catastrophic — because many are used in devices that are used and/or kept close to the victim's body. Some users of E-cigarettes or vape pens have reported explosions or fires when they were using the product. The result? Severe facial injuries including broken bones and severe burns.
Other victims have reported injuries to their legs and the lower part of their body because a lithium ion battery caught on fire or exploded while they were carrying a device in their pocket. Additionally, victims have reported injuries to their hands, arms, and upper body when there was an explosion or fire from a lithium ion battery while they were using or holding their portable devices.
If you have been injured by an explosion or fire that resulted from a defective lithium ion battery, you may have a product liability case against the manufacturer, retailer, or distributor. These serious personal injury cases deserve the utmost attention to detail. At Roberts | Jeandron Law, product liability attorney, our goal is to handle all aspects of your product liability claim with the expertise necessary to get you the compensation that you deserve to move forward with your life. 
Contact our office to schedule an appointment with one our experienced product liability attorneys.
__________________________________________________________________________
Disclaimer: The information you obtain at this site is not, nor is it intended to be, legal advice. You should consult an attorney for advice regarding your individual situation. We invite you to contact us and welcome your calls, letters and electronic mail. Contacting us does not create an attorney-client relationship. Please do not send any confidential information to us until such time as an attorney-client relationship has been established.