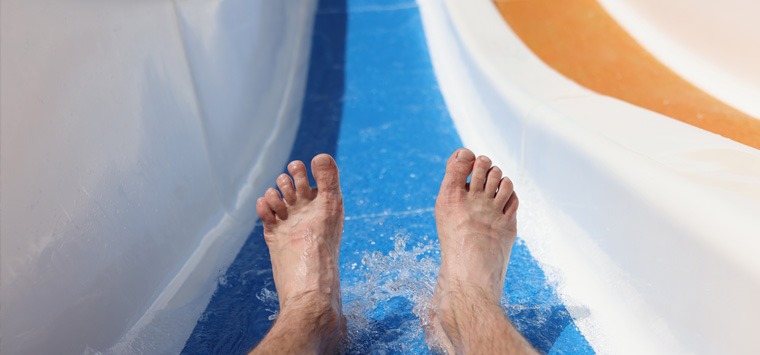 Spending a day at the amusement park is supposed to be a day of family fun or a fun outing with friends. Unfortunately, what was supposed to be a fun-filled day can quickly turn into a nightmare scenario of blood and broken bones.
Malfunctioning rides, operator error, defective products, passengers that don't follow the rules, and hazards in and around the ride site can all result in serious, life-threatening injuries and, in rare cases, death to the rider.
Some examples of amusement park injuries include:
Broken bones
Spinal injuries and paralysis
Head, neck, or back injuries
Cuts and bruises
Puncture wounds
Connective tissue injuries
Joint dislocation
Every parents worst fear
When you and your family visit an amusement park, be aware of the fact that there are risks involved if you choose to ride a rollercoaster, waterslide, bumper cars, spinning rides, or other types of "adventure" rides like the Matterhorn and Big Thunder Mountain Railroad at Disneyland or the Drop Zone at Great America in Santa Clara, CA.
Thousands of injuries occur each year, ranging from something minor like a cut or a bruise to a severe head injury. Children represent approximately one-half of people who are injured by amusement park rides; children between the ages of 10-14 sustain the most injuries of any age group. In addition, children are also the victims of 75% of accidents in which a rider falls or is forcefully ejected from an amusement park ride.
Was your child injured at an amusement park? If so, what are your legal options?
What to do if you find yourself in this situation
When something goes wrong with a ride at an amusement or theme park for whatever reason, it can turn a good time into a nightmare.
Any venue that opens its door to the public has a duty to maintain the proper safety of its grounds and equipment. If your child, you, or another family member were injured at an amusement park, you can bring a claim of negligence against the park and its employees or, in the case of defective ride, a product liability claim against the manufacturer.
Legal claims involving negligence or product liability fall under the heading of personal injury. Filing this type of claim against an amusement or theme park is complicated. An attorney experienced in handling amusement park injury cases can help you get the compensation you need and deserve for things such as:
Medical expenses for current as well as future medical care
Lost wages
Loss of earning capacity
Pain and suffering
Rehabilitation costs
Roberts | Jeandron Law, Disneyland personal injury attorneys, will help you determine how much your case is worth and will gather all the necessary evidence to ensure that you or your family member receive all of the compensation needed for your losses and expenses.
---
Disclaimer: The information you obtain at this site is not, nor is it intended to be, legal advice. You should consult an attorney for advice regarding your individual situation. We invite you to contact us and welcome your calls, letters and electronic mail. Contacting us does not create an attorney-client relationship. Please do not send any confidential information to us until such time as an attorney-client relationship has been established.