Getting involved in an auto accident is a serious issue, not just from a medical and safety standpoint, but also legally. In California, you need to inform the appropriate authorities when you have been in an accident. If you do not, you could be in violation of the law. You are legally required to report certain crashes or you could end up with fines or even get your license suspended.
The reporting process can be confusing – should you notify the police, your insurance, or the DMV first? When should you do it? In this post, our car accident attorneys will break it all down so you know exactly what to do in the situation.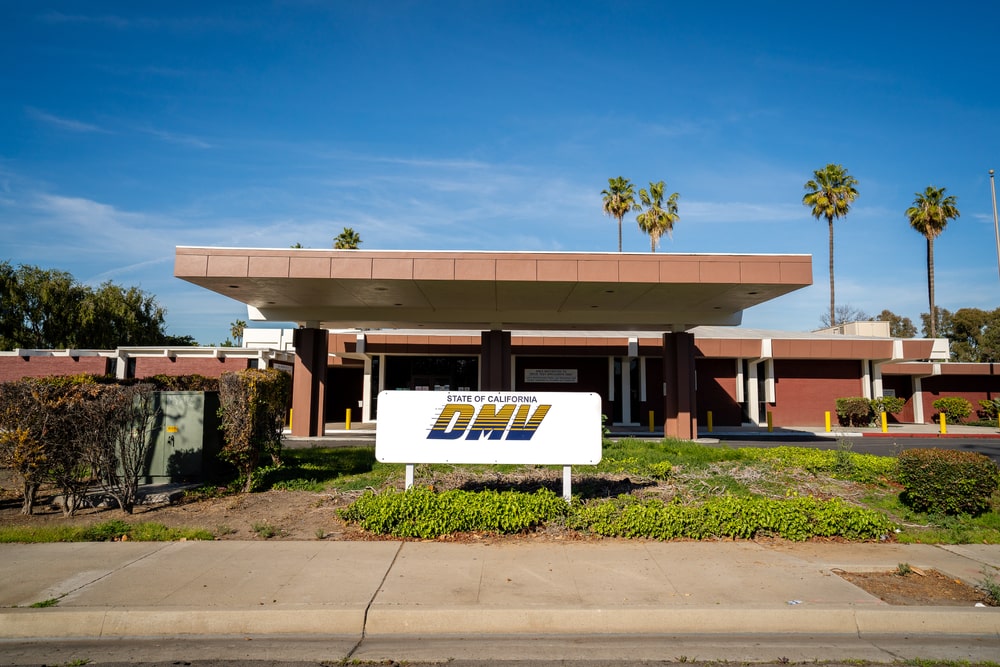 Who Should You Report Your California Car Accident To?
After you have been in a collision, first check yourself and the passengers you were riding with for any injuries and call 911 for assistance. Once you have received medical attention, you must turn your attention to the legal requirements for reporting the accident.
In California, you need to contact the local police or the California Highway Patrol within 24 hours if the accident resulted in injuries, fatalities, or property damage exceeding $1,000. The police will create an official report, which you will need for both your insurance claim and in case you or the other party decide to take legal action.
You should next contact your insurance company – even if the accident was not your fault. The sooner you do this, the faster your insurance provider can start the claims process so you can get your medical bills covered and get repairs done. Keep in mind that many insurance policies have a strict stipulation requiring accidents to be reported within a certain timeframe; failure to do so could cause them to reject your claim.
Another reason why we stress notifying your insurer as soon as possible is that it allows you to provide firsthand information while the details are still fresh in your mind. When determining who was at fault for the crash, this can be invaluable. And of course, if the other driver decides to file a claim against you, your insurance company will be better prepared to handle it if they have already been informed about the incident.
Finally, you must report to the California Department of Motor Vehicles (DMV) within 10 days if anyone was injured, died, or there was any property damage over $1,000. To do this, you will need to complete a Report of Traffic Accident Occurring in California (Form SR-1).
How to Report the Accident to the California DMV
The SR-1 form, or the "Report of Traffic Accident Occurring in California," is your official statement to the DMV about what happened during the accident. It asks for several details, as discussed below, and it is important to be as accurate as possible when filling it out:
Your name, address, and driver's license number.
Make, model, and license plate number of all vehicles involved.
Your insurance company's name, the policy number, and the policy's expiration date.
Date, time, location of the accident, and a description of what exactly happened.
Information about the other driver(s), passengers, and witnesses, if any.
You can download the SR-1 form from the California DMV website or pick one up at a local DMV office. If you are unsure of how to fill out any sections, it would be best to consult with a car accident attorney to make sure you are not making any errors. A lawyer can complete the form on your behalf and mail it to the address listed on the form.
Always keep a copy of the completed form and any accompanying documents. If there are legal proceedings later on or if there is a dispute with your insurance company, this form will come in handy.
5 Tips for Making Reporting Easier
If possible, take photos at the accident scene. These can help you recall specific details when filling out the SR-1 form.
If there were witnesses, their accounts could be valuable. Consider including this information when submitting your form.
Given the potential legal ramifications, consulting a lawyer before submitting the form can offer an extra layer of protection.
Set reminders on your phone for important deadlines, like the 10-day window for submitting the SR-1 form to the DMV, so you do not forget and face penalties.
Create a digital folder on your computer or cloud storage with your insurance policy, driver's license, vehicle registration, and other related documents. Having these within easy reach can expedite the reporting process with the DMV and your insurance company.
What Happens If You Do Not Report Your Accident?
Filling out the SR-1 report is non-negotiable, regardless of who was responsible for the crash. This rule also applies if the accident happened on someone's private property.
If you do not submit it, or worse yet, you did not have proper insurance at the time of the accident, your driving license is very likely to get suspended.
Another thing to remember is that any accident reported to the DMV by the police will show up on your driving record. The only way to prevent this is if the reporting officer clearly states that someone else was at fault. So, if you or anyone else involved reports the accident to the DMV, it is going on your record unless there is a police report that says otherwise. And this happens if:
The damage to any vehicle or property is over $1,000
Someone gets injured or loses their life
No matter who caused the accident, the law says the DMV has to keep this on your record.
Consult with an Experienced California Car Accident Lawyer Today
Have you been in a car accident and are not sure what to do next? The dedicated personal injury lawyers at Roberts | Jeandron Law firm can help you with the reporting process and provide you with strong legal representation to obtain compensation for injuries and losses. Call us now at (949) 238-1598 or contact us online for a free consultation and get the support you need.