Many homeowners in California mistakenly believe that since a contractor or a repair technician is an independent professional, they must be responsible for their safety when on the homeowner's premises. It is easy to assume all the insurance and safety measures should be handled by the handyman or their company.
But this assumption sometimes exposes homeowners to a world of liability. If you have hired someone to do any work on your private property, they should have their own insurance. It is also true that if they are an employee of a company, that company is responsible for covering injuries through Workers' Compensation insurance.
However, there are certain situations where you could still be held liable if the repair technician falls or gets injured in some way on your property.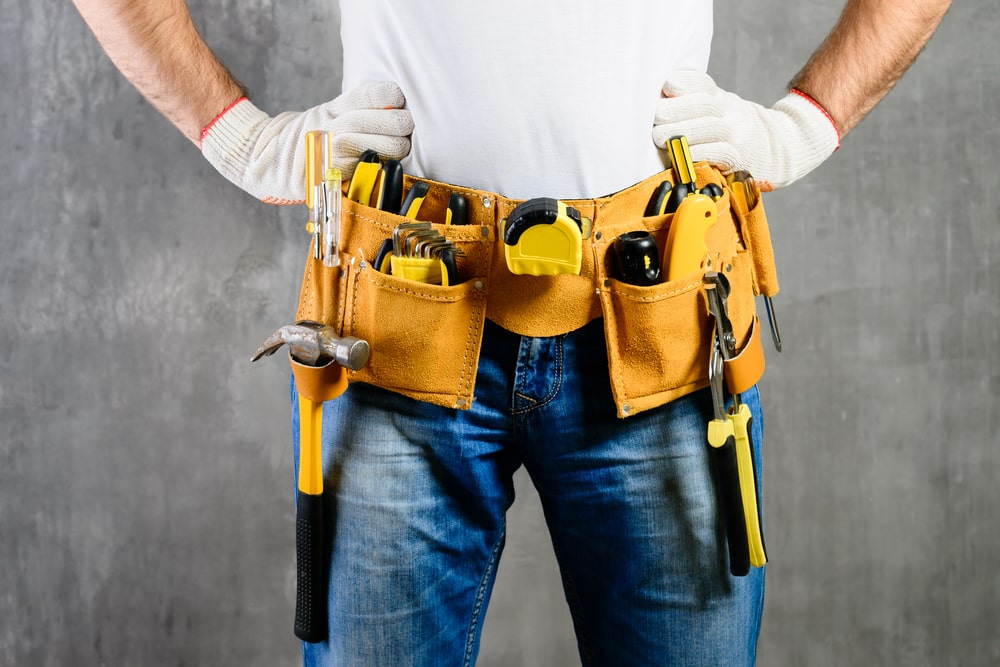 What Does California Law Say About Handyman Injuries?
According to the California Civil Code Section 1714, if a handyman gets injured on your property because you did not maintain it well, you could be held responsible. Simply put, it is your job to keep your premises in good condition so it does not expose others to unnecessary risks.
For instance, if you have obstacles in the walkways, slippery floors, faulty electrical outlets, broken steps, wobbly ladders or handrails, loose floorboards, or poorly lit areas (especially where work is being done), and you did not inform the technician about these dangers, they may have the right to sue you for their injuries.
If the handyman was careless and suffered an injury due to their own negligence, that is a different case, and you might not be liable.
An important ruling you should be aware of is the Kinsman v. Unocal Corporation in California. It essentially says that if you, as a homeowner, are aware of a dangerous condition on your property and you do not tell the contractor about it, you could be held responsible if the contractor gets hurt because of that hazard.
For instance, a section of your roof is weak. You contact a handyman to come and fix it, but you fail to warn them about the weak spot, and as a result, they fall through. In these types of situations, you are very likely to be held liable for their injuries because you knew about the hazard but did not take "reasonable safety measures" to either repair it or warn the contractor.
The operating term here is "known hazard." This does not mean you are responsible for every possible danger on your property; it means you are responsible for the dangers you know about and could reasonably expect to cause harm.
Also, if the hazard could have been easily fixed or avoided — like putting up a warning sign or telling the contractor to avoid a certain area — then you should have done that.
As per the premises liability law in California, you cannot turn a blind eye to dangers you know about when someone is working on your property. You have a legal obligation to either take care of it beforehand or make sure the contractor knows about it so they can take steps to stay safe.
What is the Privette Doctrine?
This legal principle was established by the California Supreme Court in a 1993 case called Privette v. Superior Court. Under the Privette Doctrine, when someone hires an independent contractor, all responsibility for that contractor's safety automatically falls on the contractor. The "hirer" or the property owner is not to be held responsible for any injuries sustained by that repairman.
That said, there are two exceptions to this doctrine: the Kinsman or the "concealed hazard" rule that we discussed earlier – where you fail to tell the handyman about an issue that could result in injury.
The second exception is "retained control". This is where homeowners micromanage and direct all the work very closely, like telling the handyman where to place his tools or how to climb the ladder. So if something goes wrong, you will be on the hook for their injuries.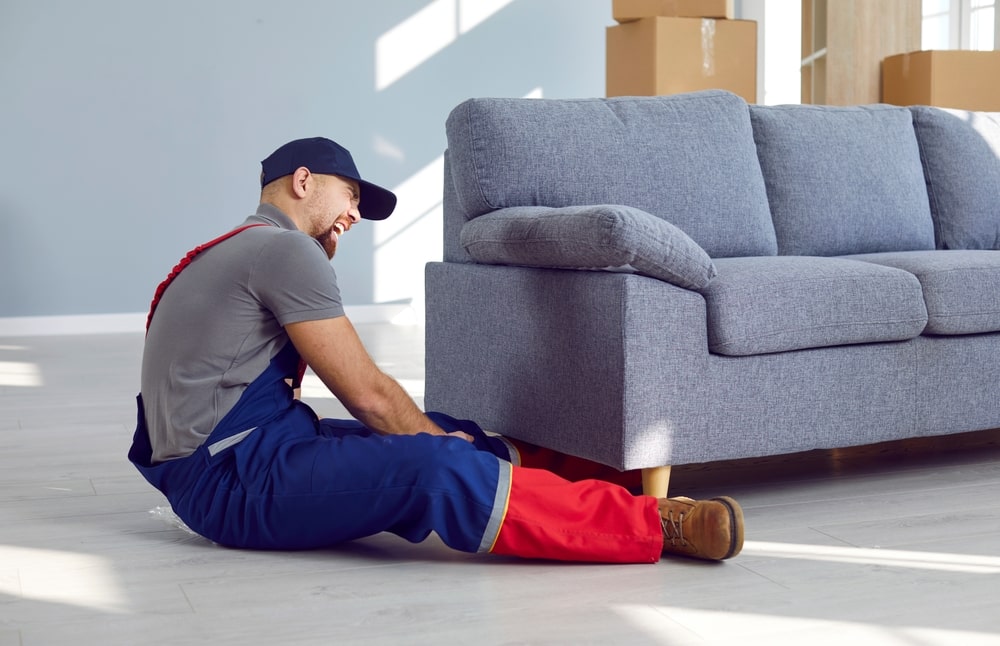 Your Duty of Care to People Working on Your Property
All homeowners in California have a "duty of care" to anyone they invite onto their property, including:
Babysitters
Plumbers
Gardeners
Electricians
Handymen
Carpenters
Painters
HVAC technicians
Roofers
Flooring installers
If you hire any of these people, you have a basic responsibility to make sure the environment is safe for them to do their job. You do not have to babysit them or tell them how to do their work, but you do need to warn them about any known hazards that they might not be aware of. If you fail to do this, the contractor can sue you for damages.
This could include:
Medical bills
Lost wages
Damage to personal property
Loss of earning capacity
Loss of profits
Pain and suffering
Mental anguish
Disability or disfigurement
Loss of enjoyment of life
How to Protect Yourself from Liability
When you bring in any kind of service provider to do work around your home, it is important to take steps to minimize your legal exposure in case of accidents. Keep in mind that you cannot dodge all responsibility. But you can definitely reduce the risk of being sued for a contractor's injuries with these tips:
Clearly communicate any hidden dangers or less-than-obvious risks on your property before work starts.
Make sure to hire contractors who are fully licensed, bonded, and insured.
Before hiring them, verify the scope of their insurance to make sure it properly covers them (and you).
Review your home insurance policy to see if it offers any additional safeguards when you hire licensed professionals.
Get Our Experienced California Premises Liability Lawyers on Your Side
If you have sustained injuries on another's property, whether private or public, you may have a case for damages. At Roberts | Jeandron Law, our premises liability attorneys are here to help you obtain the largest possible compensation you may be entitled to from the liable parties for your injuries and losses. Call us at (949) 238-1598 or send us a message here to schedule a free consultation with an injury attorney today.