By initiating a personal injury lawsuit, the injured party or plaintiff can get a legal remedy or damages for all of his or her losses that resulted from an accident or other situation that was the result of negligence, carelessness, or an intentional act. But, a common question that follows an individual's decision to file a personal injury claim is "how much is my case worth?"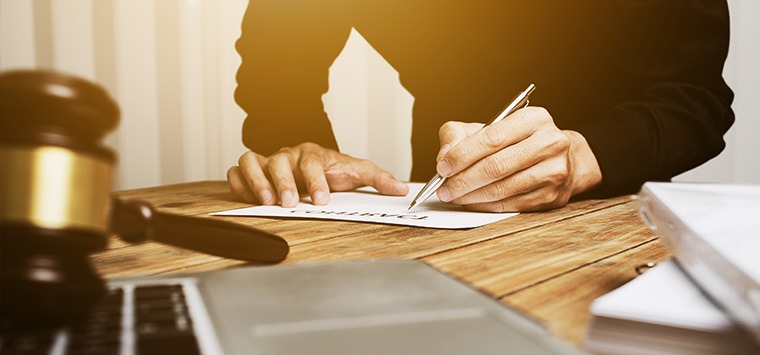 Most of the damages that are included in a personal injury case are referred to as "compensatory" which means that they are compensation for what the victim has lost as a result of the accident or injury. After a personal injury case is over, this monetary sum is then paid to the injured party or, in cases of wrongful death, to the decedent's family who filed the personal injury claim.
The majority of personal injury lawsuits never go to trial, but are settled through negotiations between the plaintiff and defendant.The final settlement amount is arrived at after an offer or multiple offers have been made to the injured party.
If the injured party agrees to a settlement, the case is finished. If not, however, he or she may go to court and file a personal injury lawsuit. Settlement negotiations can continue after the lawsuit is filed, and a settlement can still be reached at a time before the case is handed over to a jury to determine the liability of the defendant.
Making you whole again
Every year thousands of personal injury claims are filed in an effort to compensate the injured party in an attempt to make them "whole" again. However, it gets complicated when determining how much your personal injury case is worth. While some damages are easy to put a dollar figure on, such as the cost of medical treatment, lost income as well as property loss, other types of damages are much harder to quantify including pain and suffering and emotional distress.
There's no magic formula for calculating how much a personal injury case is worth, but understanding the factors that go into a personal injury settlement can help both you and your attorney have more efficient and effective negotiations.
Some of the major factors include:
Severity of injury
Treatment and recovery
Certainty of liability
Emotional and mental trauma
Cost of litigation
Disruptions to the plaintiff's daily life
The difference an experienced personal injury attorney can make
If you've been injured as a result of negligence, carelessness, or the intentional act of another and you feel you have a personal injury case, you're going to want to engage the services of a personal injury attorney who is knowledgeable about California state laws as they pertain to PI cases.  
You'll also want an attorney who is experienced in negotiating equitable settlement amounts for their clients. During a negotiated settlement, there will be much negotiating back and forth after the first offer is made until the last offer or final settlement amount is agreed upon.
At Roberts | Jeandron Law, located in Newport Beach, we have successfully recovered more than $75 millions for our clients in settlements, judgements, and personal injury jury case verdicts.
---
Disclaimer: The information you obtain at this site is not, nor is it intended to be, legal advice. You should consult an attorney for advice regarding your individual situation. We invite you to contact us and welcome your calls, letters and electronic mail. Contacting us does not create an attorney-client relationship. Please do not send any confidential information to us until such time as an attorney-client relationship has been established.