A vacation at the beach is the perfect getaway if you need some downtime to relax and get away from the routines of life. Even a day trip to the beach can be spent enjoying the sun, the water, reading a good book, or just being lazy.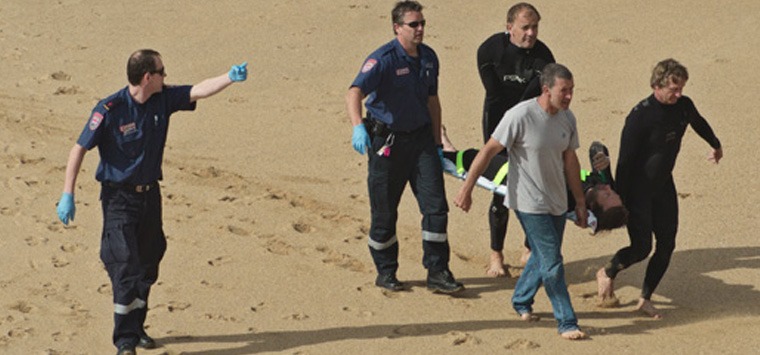 However, that fun day can quickly turn into a nightmare if an accident occurs, and you are injured on the beach. If your injuries resulted from negligence, you may be able to file a personal injury lawsuit to get monetary compensation for any economic and/or noneconomic damages resulting from the accident.
In order to recover compensation for injuries resulting from an accident on the beach, you will need to prove that a person or legal entity was negligent and that you sustained your injuries as a direct result of that negligence. For example, if you were injured in a poorly maintained parking lot of a public beach owned by a city, you could try to get compensation by suing the city for failing to maintain its property.
Do you really have a case?
Some beach activities that you may engage in come with an inherent personal risk that you, as a participant, choose to accept. For example, if you decide to swim at a beach which is clearly posted as "Swim at Your Own Risk," then you may be liable for those injuries.
However, if you're injured while swimming at a guarded beach, and the lifeguard employed by the city or other legal entity was negligent in his or her duties, or signs weren't posted warning beachgoers of hazardous swimming conditions, that is an act of negligence. Therefore, the legal entity owning the beach can be sued for any resulting damages.
Common types of injuries resulting from a beach accident include:
Broken bones
Cuts, lacerations, punctures
Spinal and/or head injuries
Slip and fall injuries
Near drowning or drowning
If you or a loved one was hurt on the beach and experienced a serious injury, you may have a valid personal injury claim and may be eligible to receive monetary compensation for the following:
Medical and hospital bills
Lost wages
Bills for physical therapy and other rehabilitation, if needed
Loss of enjoyment of life
Lost earning capacity
Pain and suffering
Mental and/or emotional distress
If a loved one has died from a beach accident resulting from negligence, you may be able to bring a wrongful death claim on behalf of the decedent or his or her estate for monetary damages.
Doing the research for you
Unfortunately, many accidents that result in beach injuries are not so clear cut. Therefore, if you have been injured while visiting a public beach, the first step you should take, after getting treatment, is to contact an experienced personal injury attorney to see if you qualify for compensation.
Roberts | Jeandron Law, personal injury attorneys in Newport Beach, serves all of Southern California. The goal of our attorneys is to get our clients the compensation that they deserve in cases involving negligence, carelessness, or the intentional act of another.
__________________________________________________
Disclaimer: The information you obtain at this site is not, nor is it intended to be, legal advice. You should consult an attorney for advice regarding your individual situation. We invite you to contact us and welcome your calls, letters and electronic mail. Contacting us does not create an attorney-client relationship. Please do not send any confidential information to us until such time as an attorney-client relationship has been established.