One thing to know before hiring an attorney is that the attorney/client relationship is very important. As such, it's crucial to the success of your claim that you are open and honest with your attorney and that he or she affords you the same consideration.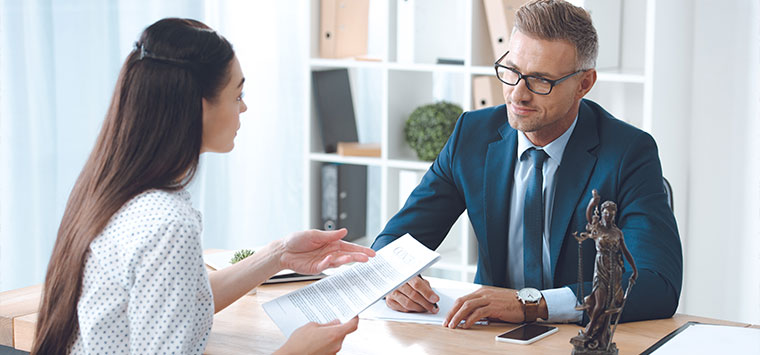 The best personal injury attorneys are going to ask personal questions about your life in an effort to determine the best strategy for handling your particular case. There are things they need to know, such as your medical history or previous accidents, in order to prepare a proper defense.
While many people are hesitant about sharing details of their private life with another person, part of the attorney-client privilege is confidentiality; in other words, your attorney can't share your information within anyone outside of the case.
Unsure of what to tell your personal injury attorney? The following are a list of things that may affect how your attorney builds a successful case.
The list
Here are five things that your attorney needs to know:
Previous sickness or injury
Bankruptcy history
Criminal background
Getting paid under the table
Medicaid/Medicare coverage
In addition, if you are planning on or are in the middle of the divorce process, you should share this with your attorney. Your ex-spouse may end up being entitled to a portion of the money you'll receive in your settlement.
The legal process can be very complicated which is why working with an experienced personal injury attorney is so important to getting fair and adequate compensation for your injuries. If your attorney does not have all the information needed to prepare a compelling case, it will be difficult getting a fair settlement or jury award.
Working with an attorney who will fight for you
It's always hard answering tough questions, especially if some seem to be too personal or embarrassing. However, remember that your personal injury attorney is only asking these questions in order to determine the best way to prepare a successful case, and that, whatever you discuss remains between you and your attorney.
If you've been injured in a car accident caused by the negligence or recklessness on the part of another party and you're searching for a car accident attorney to handle your case, you want to feel that you can trust your attorney and that your attorney/client relationship is open and honest.
At Roberts | Jeandron Law, Orange County personal injury attorneys, we will work with you to make sure that the responsible party is held liable for your injuries and that you receive fair compensation, regardless of the size and scope of your case.
---
Disclaimer: The information you obtain at this site is not, nor is it intended to be, legal advice. You should consult an attorney for advice regarding your individual situation. We invite you to contact us and welcome your calls, letters and electronic mail. Contacting us does not create an attorney-client relationship. Please do not send any confidential information to us until such time as an attorney-client relationship has been established.