If you've been injured in an accident or in some other incident that you feel was due to negligence, seek legal assistance from a personal injury attorney as soon as possible.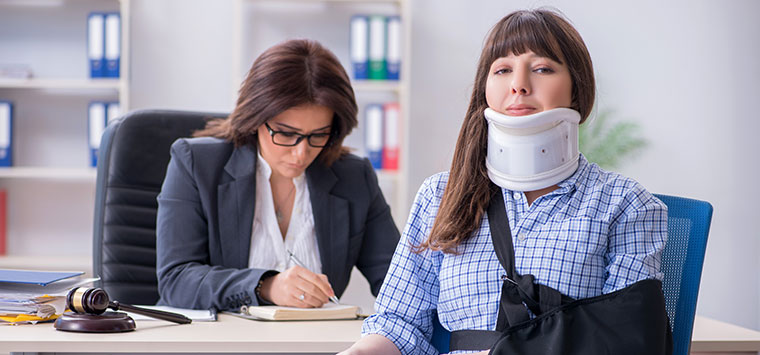 While a personal injury attorney seeks to help his or her clients get fair compensation, they also have to use good judgement about taking on a case; in other words, is taking on the case worth the time and effort, and does it have a good chance of having a successful outcome?
When evaluating your case to determine whether you have a legitimate claim, the attorney will consider several factors:
1. Who is liable?
2. Material facts of your case
3. How severe the injury is
4. Value of the case
5. Who else have you talked to?
What types of cases do personal injury lawyers take on?
There are many types of personal injury cases, the most common being:
Slip and fall accidents
Medical malpractice
Wrongful death
Premises liability
Dog bites
Defective products
Check out our website to learn about the types of personal injury cases we take.
When shopping for a personal injury attorney, you need to realize that your claim is based upon the notion that you have been harmed personally, and that your injury was the result of negligence on the part of another.
Most personal injury attorneys offer free consultations at which time the attorney will ask you a lot of questions about the incident — how it happened, the injuries that you incurred, any treatment that you've had, and your prognosis for the future. During this initial consultation, you need to speak openly and honestly about your situation so that the attorney can make an objective evaluation when it comes to whether or not you have a valid legal claim. 
If you have provided inaccurate details of your accident or have not been truthful about the extent of your injuries, or have never received medical treatment, if you are partially liable for your injuries, or if the statute of limitations has passed for filing your claim, you may discover that nobody wants to take your case.
It's important that you try to find an attorney who will listen to the details of your case and provide you with a fair and honest evaluation as well as take the time to answer your questions.
Think you have a winning personal injury case?
It's time to schedule a free consultation with a personal injury attorney. At Roberts | Jeandron Law, located in Newport Beach, our mission is to make sure that our clients receive fair and adequate compensation for their injuries. At the initial consultation, we'll listen to the details of your case and ask questions to provide an honest evaluation as to its validity.
---
Disclaimer: The information you obtain at this site is not, nor is it intended to be, legal advice. You should consult an attorney for advice regarding your individual situation. We invite you to contact us and welcome your calls, letters and electronic mail. Contacting us does not create an attorney-client relationship. Please do not send any confidential information to us until such time as an attorney-client relationship has been established.