If you've been injured or suffered harm due to the negligence, recklessness, or intentional act of another, filing a personal injury claim provides you with the opportunity to pursue compensation for economic as well as non-economic damages.
Unfortunately, the injured victims or plaintiffs often have serious misconceptions about personal injury cases. The process of pursuing a personal injury claim is much more complicated than simply presenting your side of the story, how you feel, and what damages you expect to recover.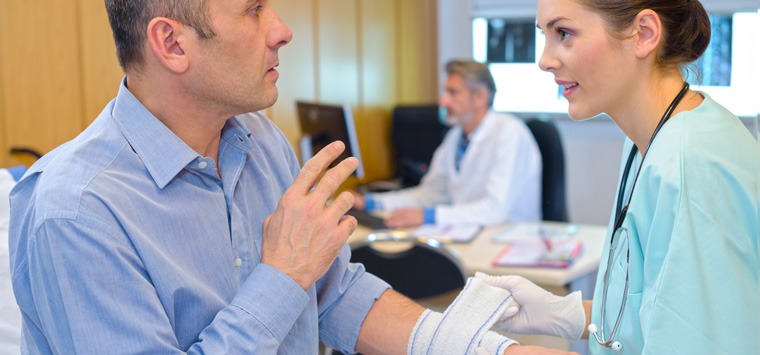 One of the reasons plaintiffs lose personal injury cases is a lack of representation. Personal injury attorneys are experienced when it comes to dealing with all of the bureaucracy and paperwork involved, the complexities of negotiated settlements, and statutes of limitations.
Without proper representation, you could be asked to sign paperwork that you don't understand, which could result in you waiving your rights to future claims, admissions of wrongdoing, or recognition of specific procedures.
If you want to know how to win your personal injury case, it's important that you know what to avoid when in an active personal injury lawsuit.
What not to do
Some of the reasons why people lose their personal injury cases include:
Filing a personal injury lawsuit without an attorney
Misrepresentation
Posting about the case on social media
Lack of documentation
Speculation, guesses, and misstatements
Contributory negligence
Minimizing or overlooking issues
If you've been injured in an accident, been the victim of medical malpractice or a defective product, do not make the mistake of trying to go it alone without the knowledge and experience of a personal injury attorney. A personal injury attorney will be able to help gather evidence such as police reports, eyewitness statements, photos, and medical records needed to prove liability. He or she will be able to advise you at every step in the process, especially when it comes to deciding whether to file a formal lawsuit or resolve your case through a negotiated settlement.
Without proper legal representation, you could very well be risking your potential to recover damage.
The best thing you can do for your case
Is it worth it to hire a personal injury attorney? While you're not legally required to have an attorney handle your personal injury claim, your chances of winning your case and getting fair and adequate compensation are much higher if you do.
It's important to remember that insurance companies have teams of lawyers and adjusters who immediately begin the process of evaluating your claim. And they're not on your side! They will often make you an offer for a fraction of the amount your claim is worth.
If you want to win your personal injury case, call a personal injury attorney to seek professional legal advice. Roberts Jeandron Injury Attorneys, with offices in Orange County, specialize in the representation of individuals who have suffered an injury as the result of negligence, recklessness, or an intentional act of wrongdoing.
Call our offices to get a free consultation.
---
Disclaimer: The information you obtain at this site is not, nor is it intended to be, legal advice. You should consult an attorney for advice regarding your individual situation. We invite you to contact us and welcome your calls, letters and electronic mail. Contacting us does not create an attorney-client relationship. Please do not send any confidential information to us until such time as an attorney-client relationship has been established.