Motorcycle Accident Injuries
California is one of the leading states in motorcycle accidents, a good portion of which involve fatalities. In 2017, 16,505 motorcycle accidents occured in California, resulting in 15,527 injuries and 541 deaths. Motorcyclists are killed 26 times more often than passenger car riders on a per mile basis. The frank truth is, motorcyclists are at greater risk of substantial harm than car drivers.
The vast majority of motorcycle accidents are caused by another driver's negligence. If you've suffered injuries in a motorcycle accident you have the right to recover compensation that covers all of your medical treatment, lost income and pain and suffering. The injury attorneys at Roberts | Jeandron Law are themselves licensed motorcyclists and will fight to recover every bit of compensation their motorcycle riding clients need, deserve and are entitled to.
Motorcycle Injuries
Motorcyclists suffer far more serious injuries in accidents than their vehicle driving counterparts, who are protected by the metal exterior of their cars and trucks. Broken bones are a common motorcycle accident injury, but more concerning, and just as common, are brain injuries, even when wearing a helmet.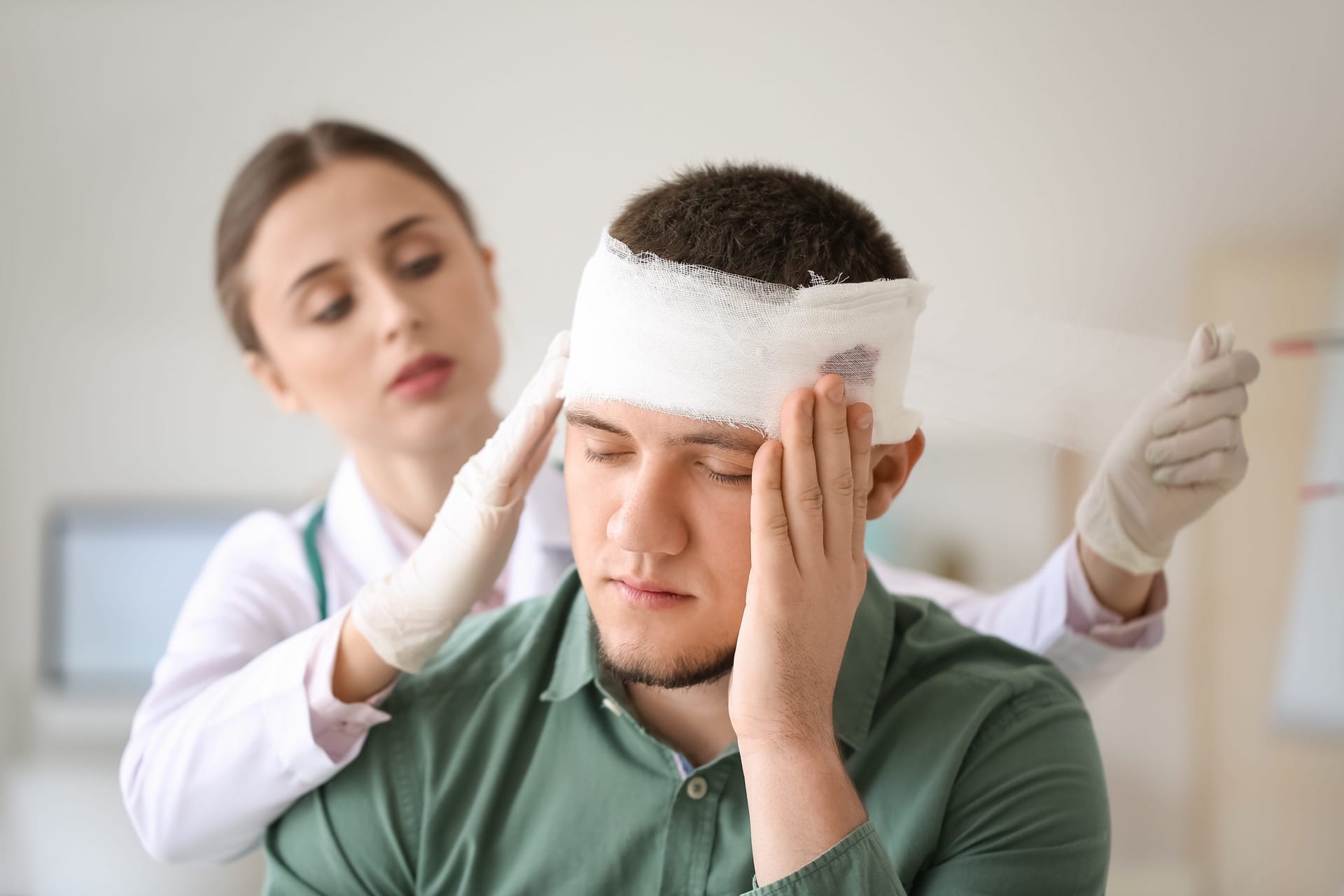 Because of the serious nature of injuries in a motorcycle crash, motorcycle injury cases have a higher value due to increased medical bills and lost income. Common serious motorcycle injuries include:
Head and neck injury
Spinal cord injury
Broken bones
Traumatic brain injuries (with or without helmet)
Lower-extremity injuries
Internal injuries
Road rash
Fractures
Facial fractures (with or without helmet)
Facial disfigurement (with or without helmet)
Burns
Even if you can get up and don't feel injured, always be seen by a doctor if you've been in a motorcycle crash. Particularly if you feel dizzy or nauseous after a crash you need to see a medical professional as you may have suffered a mild traumatic brain injury. Let emergency responders examine you on scene, and if they recommend transport to a hospital, listen to the professionals and go.
After recovering from your injuries, call a motorcycle accident attorney at Roberts | Jeandron Law to discuss your case, free of obligation at no-cost. Our experienced team will immediately get to work on collecting evidence and establishing the liability of all at-fault drivers.
5 Most Common Motorcycle Accidents
Motorcycle accidents come in many forms, with some being far more serious than others. Head-on collisions are the most severe, and likely to cause permanent injuries and loss of life.  Five causes of motorcycle crashes that are quite common in the streets of California.
Head-on collision
Lane-splitting accidents
Corner-turning accidents
High-speed motorcycle crashes
Lane-switching crashes
Even when a motorcyclist is extremely careful, taking all precautions, if the driver next to a cyclist is not paying attention or blatantly disregards the rules of the road, it's the innocent motorcyclist who suffers gravely.
Riders injured in a crash must file a motorcycle injury claim against the at-fault driver to ensure recovery for medical bills, lost income and pain. The attorneys at Roberts | Jeandron Law Law will help you get justice because they're licensed riders like you. Schedule a consultation with us today so that we can get started.
Why Choose Roberts | Jeandron Law
With over 25 years experience representing motorcycle riders, the lawyers at Roberts | Jeandron Law understand the devastating effects of motorcycle accident injuries. We know that you're hurting, mad and scared and we'll take your case and help you get a piece of mind by holding at-fault drivers accountable and securing payment for all medical bills, lost income and pain.
We'll demand, and obtain, full and complete compensation for your injuries and damaged motorcycle. Lawyers at Roberts | Jeandron Law negotiate your case on your behalf while you heal and concentrate on full recovery. You can count on us to –
Gather evidence to prove negligence 
Organize the evidence and build your case 
File a personal injury claim on your behalf
Negotiate the settlement with the insurance company 
Convince the insurance company that you deserve the proposed amount 
File a lawsuit if the insurer refuses to pay what you are owed 
Fight the case in front of the judge or jury and get a favorable verdict 
Win you the compensation you deserve 
Schedule a consultation with us now to get started.