Intersection Accidents
Intersections pose a great peril to riders. Accidents at intersections have become extremely common, becoming a significant cause of worry for residents and motorcyclists. The inherent risk involved in riding a bike compared to other vehicles on the road can result in severe injuries causing fatalities. The probability of these accidents is further increased when two roads merge at a 90-degree angle. Often, intersection collisions involving a motorcycle are more devastating than when two cars crash, resulting in seriously impacting the rider's life in one way or another.
Proving negligence and establishing liability in these cases can be difficult if the at-fault party lies about how the accident was not their fault. There are no witnesses to document what happened.
If you've been injured because of an intersection accident, call Roberts | Jeandron Law now. With our collective store of skill, experience, and results, we are your best bet at winning a personal injury case in Orange County, especially if liability is contested. Schedule a consultation today, so we can begin working right away.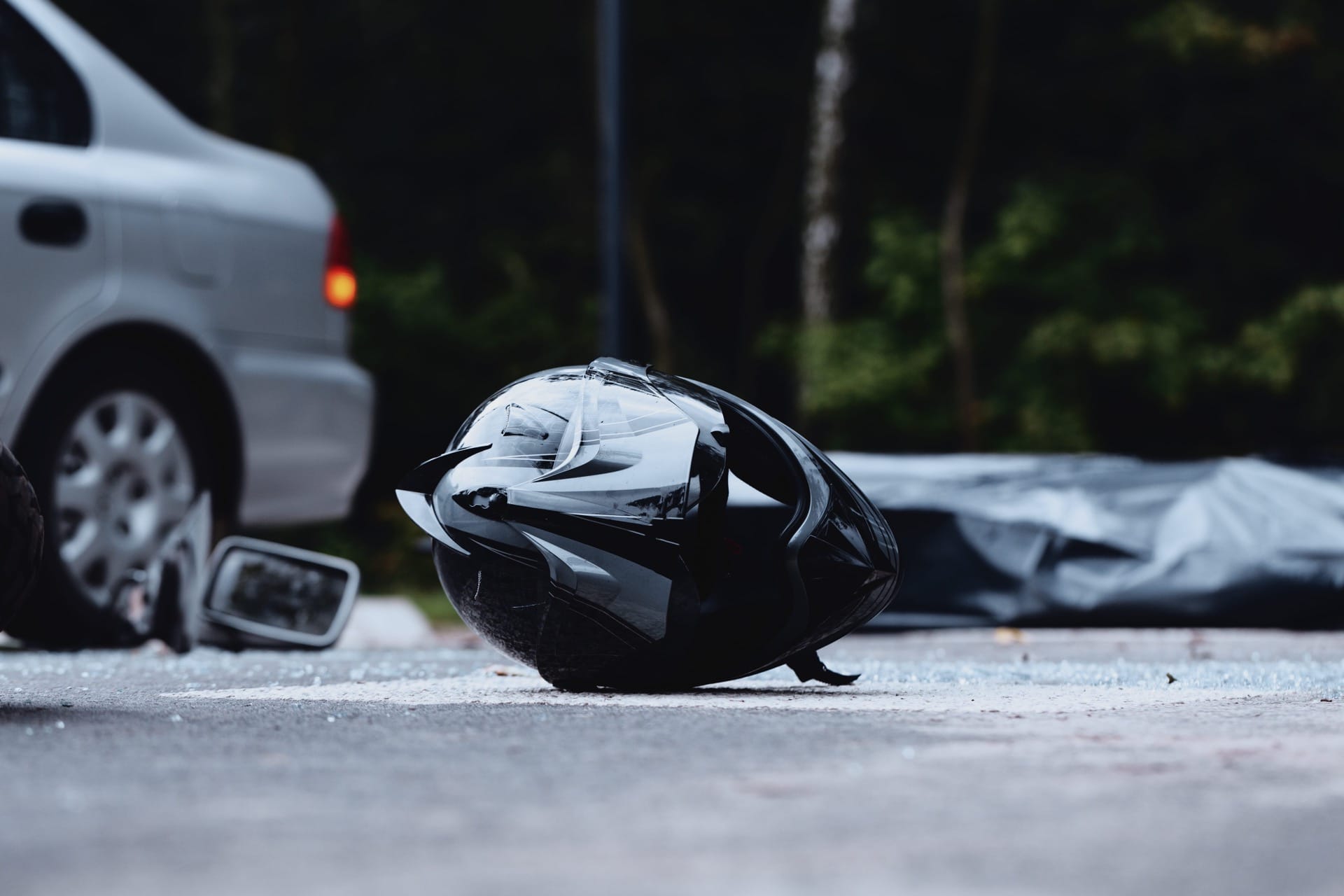 Causes of Intersection Accidents
Intersection accidents almost always happen due to driver's inattention and occur as a result of intentional decisions – such as speeding to make a yellow light but entering the intersection on a red light. These often cause rear-end, T-bone, and head-on collisions.
Here are some of the common causes of intersection bike accidents:
Running a red light
Drivers who are not paying attention that the bike has stopped in front of them and cause a rear-end collision.
Poor weather conditions
Not using a blinker to let others know where a driver is turning
Using the incorrect blinker
Changing lanes in the middle of the intersection
Turning right in front of on-coming traffic
Texting and driving
Drunk driving
Speeding
Distracted driving
Another cause of intersection accidents is the negligent design or layout of the intersection itself, which increases the risk that riders will lose control of their bikes. In these cases, an injured person can bring a claim against the city or government entity that controls the intersection.
California law provides that every rider has a duty to drive carefully and pay attention to their surroundings. If you've been injured in an intersection accident caused by the fault of another, you can file a personal injury claim and receive compensation for injuries caused by the driver's negligence.
What To Do After An Intersection Accident?
If you've been in an intersection motorcycle accident and you're hurt, let first responders know about your injuries and determine if you need transport to a hospital. If you doubt the seriousness of your injuries, particularly to your head, go to the hospital.
If you're able to walk around safely, take pictures of all of the vehicles involved in the accident, ensuring to capture their state. Identify anyone who witnessed the accident, ask for their contact information, and note what they saw.
If the accident is major or involves multiple vehicles, call the police and wait for them to interview the involved drivers. The police will get all of the information for the drivers, take their statements, and compile a report that includes a summary of who is at fault. In minor motorcycle accidents, you should get the other driver's contact and insurance information by taking pictures of their driver's license and insurance card.
Whether your intersection accident is major or minor, contact Roberts | Jeandron Law the following day to discuss your case, find out your rights, and get guidance on the best path forward. Having a personal injury lawyer working for you right from the get-go will strengthen your position to get full, fair, and complete compensation for injuries you suffer. The personal injury attorneys at Roberts | Jeandron Law have over 25 years of legal knowledge and expertise handling injury claims and dealing with insurance companies. Handling a personal injury claim on your guarantees that the insurance company will downplay your injuries, try to blame you for the accident, and convince you to settle for way less than you deserve.
Why Choose Roberts | Jeandron Law?
The lawyers at Roberts | Jeandron Law have over 25 years of experience handling personal injury claims. That expertise results in better results in negotiations with insurance companies. Still, it also means the lawyers will go to trial and fight in court to get their clients the compensation that the law says they're entitled to receive. Roberts | Jeandron Law doesn't let their clients get left with unpaid medical bills, lost income, or go uncompensated for pain and suffering. They make sure negligent drivers and their insurance companies pay full compensation!
We have recovered over $75 million for our personal injury clients from insurance company settlements and court verdicts. We have fought various personal injury cases and have an excellent track record of winning them. Schedule a free consultation with us to learn how we can secure fair compensation for you. Call us today.