Motorcycle Safety
You don't need us to tell you that riding a motorcycle can be fun and refreshing. However, with the risks involved, it can also be very dangerous. Riders are only protected by a helmet and do not have airbags, windshields, seatbelts, or roofs. Even small crashes can cause serious injuries.
After seeing countless motorcycle accidents up close and witnessing our clients suffer, we know firsthand that these injuries could have been mitigated with basic safety measures. While the danger never completely goes away, it can be mitigated to some extent with the help of our tips.
If you or your loved one has been in a motorcycle accident, contact Roberts | Jeandron Law. We can have an initial free consultation with our experienced and top-rated attorneys to fight for the compensation you deserve to provide for your pain and suffering and medical bills.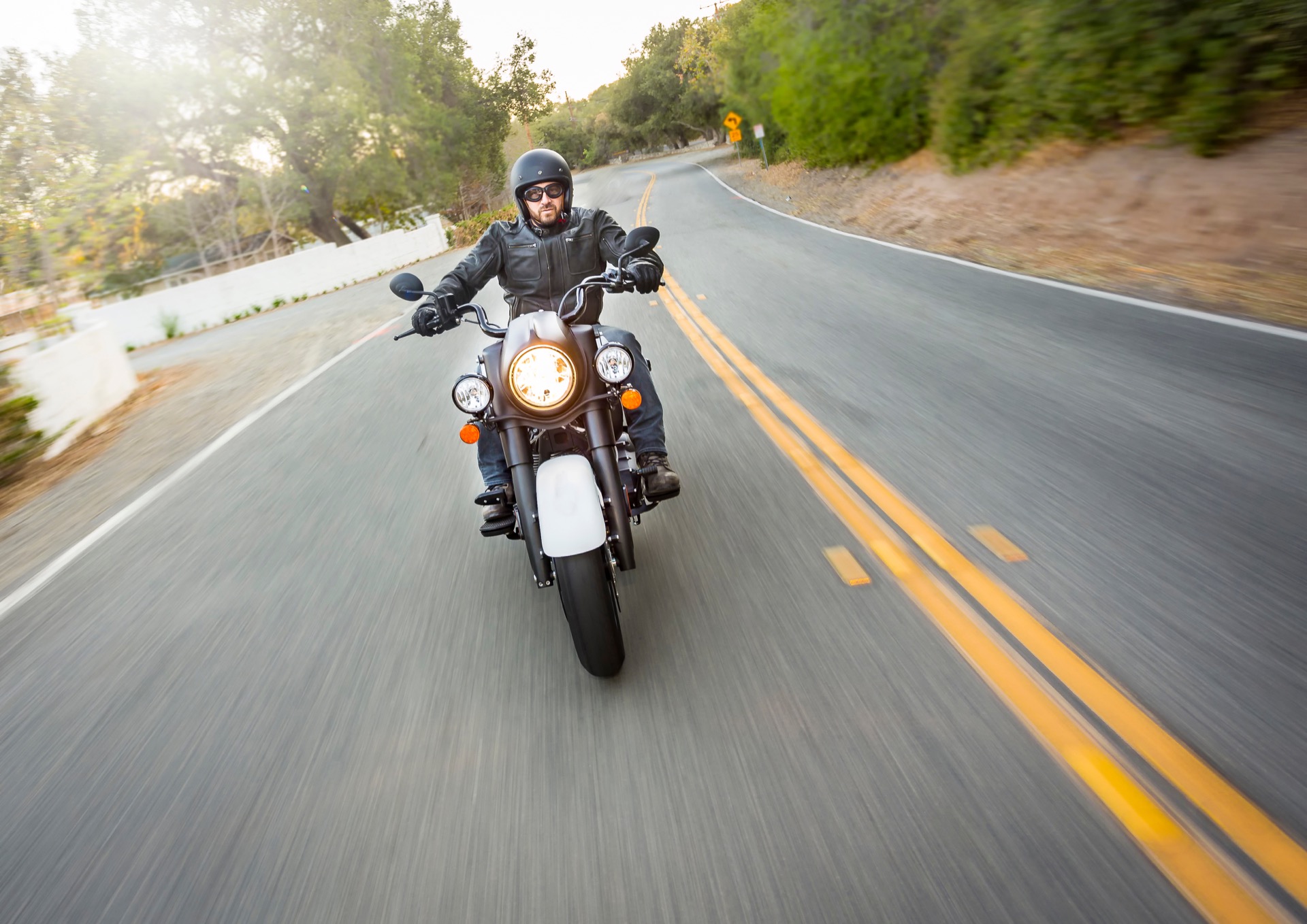 Precautions To Take Before Riding
Riding a motorcycle is different from being in a car; you need to create a checklist and a plan before getting out of your two-wheeler. Here are some things to remember:
Choosing the right vehicle
Motorcycles come in many varieties and are manufactured to fulfill different purposes. It is essential to choose a model that caters to your requirements. Always buy one that you can handle and are confident that you can maneuver around without issues. Sporty motorcycles have four times the fatality rate of standard motorbikes.
Taking a course
We recommend taking a beginner's course – Motorcycle Safety Foundation. If you have not ridden in a while or need a refresher, you should also consider revisiting the basics.
Ensuring that you have insurance
Medicare and motorcycle repairs can prove to be very expensive. It is always best to have a detailed and comprehensive insurance policy that can cover any damage, should the need arise. It is prudent to note that coverage to motorcyclists and their passengers is often excluded in traditional no-fault insurance policies.
Obey laws
This may be obvious, but we wouldn't be here if everyone followed the law! Traffic laws were curated to make roads safer. No matter how much hurry you are in, avoid weaving in and out at fast speed, always signal before turning, do not run a red light, mind the speed limit, and avoid driving recklessly. In a motorcycle accident claim, these things are considered to determine whether the parties were negligent or not.
Be mindful of your passenger
Controlling a two-wheeler is especially tricky if you have another rider with you. Make sure you have enough practice under your belt to make turns and ride with a passenger.
Dressing accordingly
Wearing bright colors or clothes with reflective materials helps to spot you from a distance to avoid a collision. You can also consider equipping your bike with reflective stripes if you frequently travel in dim lighting or routes that do not have appropriate lighting.
Putting on protective equipment
A helmet, protective pants, windbreaker, strong boots, and gloves are required for starters. The better the quality of the protective gear, the better your chances to get away unscathed in case of an accident.
Avoid riding in certain weather conditions
Some of the most hazardous conditions to travel in are in monsoon or fog when the visibility drops to zero. In some cities, the roads are slippery slick with ice, and it can cause skidding very easily, no matter how safely you ride. Heavy rainfall can also affect the quality of drive monumentally. Before going out, monitor the weather and only travel in optimum conditions.
Getting proper rest
Being asleep at the wheel is unacceptable. Riding can easily fatigue you because driving a motorcycle is more tiring than being in a car. Always rest up properly between rides.
Avoiding riding after consumption of substances
Driving while under the influence is a strict no-no. When your brain is not cooperating fully, it is not wise to be out on the road. The coordination, balance, and alertness should be 100% when you ride.
Roberts | Jeandron Law Injury Attorneys
Our team cares deeply about the clients who come to us for legal help and guidance. Over the years, we have represented numerous victims of motorcycle accidents. We have seen firsthand the toll an accident can take, whether it is in the form of emotional distress, financial loss, or bodily injuries. Roberts | Jeandron Law Injury Attorneys possesses the necessary skills and knowledge that gives you a fighting chance for the highest compensation that you deserve.
Our attorneys are highly determined, aggressive, disciplined, and have accreditations from National Trial Lawyers, The U.S. News – Best Lawyers®, "Best Law Firms," and Super Lawyers. It's no surprise that we have managed to recover millions in compensation. You don't have to believe us; you can read our reviews. If you are still on the fence, you can schedule a free consultation, and we can evaluate if we are the right fit!